Are you ready to embark on the adventure of a lifetime? Backpacking is a fantastic way to see the world and experience new cultures while keeping costs low. This guide will cover everything you need to know to make your first backpacking trip a memorable and successful experience.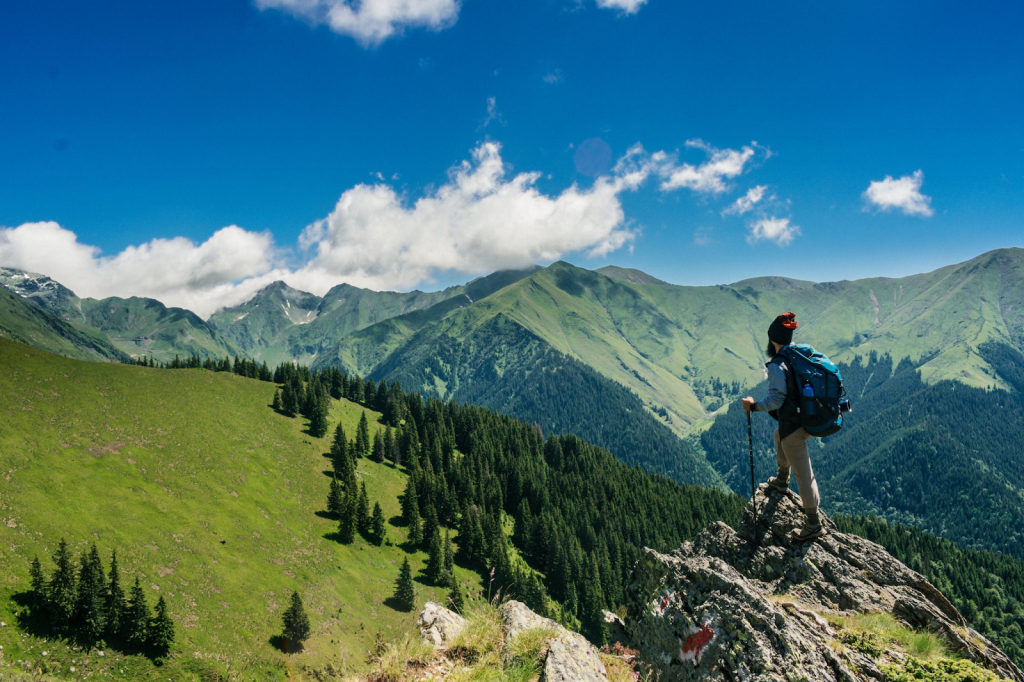 The Backpackers Approach To Preparation
Planning Your Itinerary is Crucial
Crafting an effective itinerary is crucial for the success of your backpacking trip. It's like having a roadmap – not only does it guide you toward your destination, but it also helps you manage your time and resources efficiently.
Start by defining your travel goals. Are you looking for cultural immersion? Adventure sports? Nature exploration? Historical sites? Your goals will influence your choice of destinations. For instance, if you're a history buff, cities like Rome, Athens, or Cairo might pique your interest.
Next, allocate a realistic timeframe for your trip. Your backpacking journey could range from a quick weekend getaway to a year-long world tour. Remember, the aim isn't to cram as many destinations as possible into your schedule. Quality should always trump quantity when it comes to travel experiences.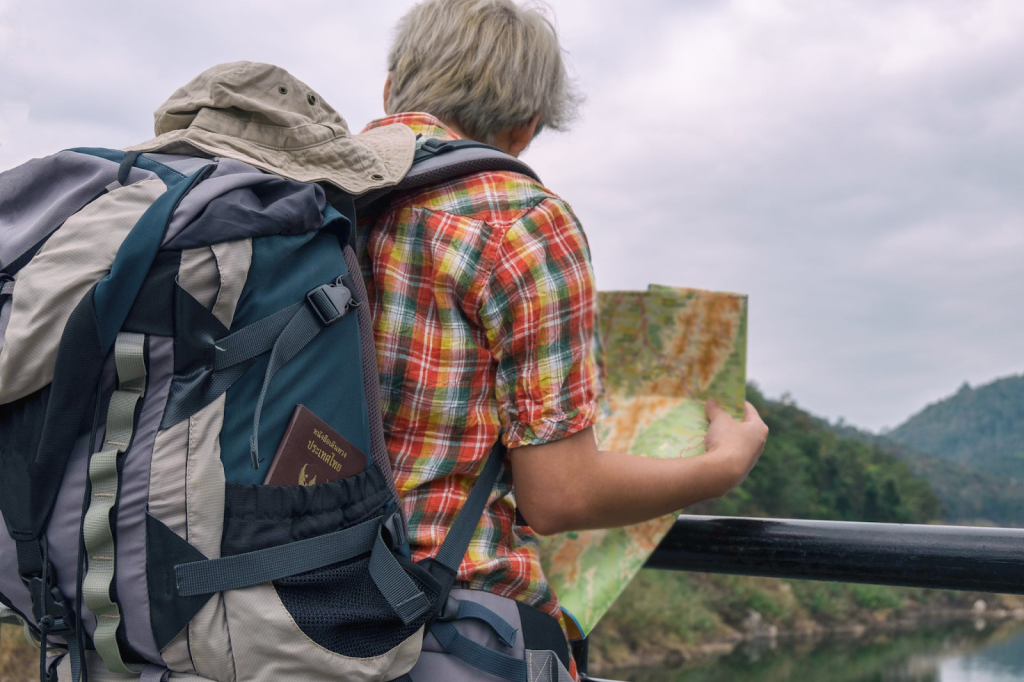 I recall one of my trips where I planned to explore five European cities within ten days. The pace was frantic, and I barely had the time to appreciate each location. Since then, I've learned to slow down and savor the experience.
Once you have a list of potential destinations and a rough timeline, delve into more detailed planning. Use resources like Lonely Planet or Tripadvisor to gather information about each place. Look for must-visit spots, local customs, weather patterns, and practical information like visa requirements and transportation options.
When designing your itinerary, factor in the travel time between destinations. Don't underestimate this – travel days can be long and exhausting. Incorporate some rest days to recover from jet lag or fatigue.
To make your trip more enjoyable and less stressful, consider investing in some essential travel tools:
Travel Guides: Detailed guidebooks like Lonely Planet's travel guides provide comprehensive information on a multitude of destinations. They are an invaluable resource for any backpacker.
Journal/Notebook: A quality travel journal allows you to jot down your thoughts, plans, and experiences, making it a fantastic keepsake.
Travel Gear: Investing in a robust, comfortable backpack like the Osprey Farpoint 40 can make all the difference in your backpacking experience.
Remember, flexibility is key. Keep your plans adaptable to account for unforeseen circumstances, new discoveries, or recommendations from fellow travelers. After all, some of the best travel experiences come from unexpected detours.
Budgeting is Critical for Backpackers Too
Creating a budget for your backpacking trip is more than just counting pennies; it's about making strategic decisions that will shape your experience. One of the keys to successful budgeting is gaining a deep understanding of your travel costs and potential expenditure. Here's a comprehensive guide to help you do just that.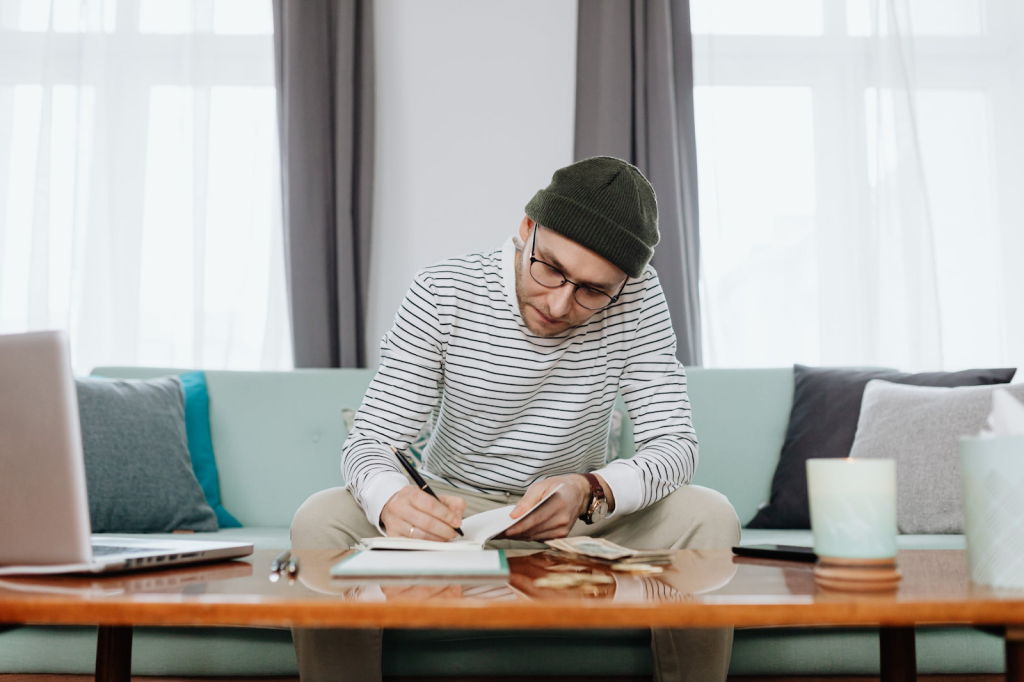 Estimate Your Major Costs
Start by figuring out your most significant costs, typically your flights, accommodation, and daily expenses. Websites like Skyscanner and Kayak can help you find affordable flights. As for accommodations, consider platforms like Booking.com and Hostelworld for a range of affordable options.
Plan Your Daily Expenditure
Next, determine your daily spending limit. This includes food, local transport, attractions, and occasional splurges. Remember my first backpacking trip to Thailand? I set myself a strict daily budget of $30. This had me eating delicious street food, taking local buses, and staying in charming, low-cost hostels. And guess what? It was an adventure I wouldn't trade for anything else!
Did you know
that this website is hosted on
Siteground
?  They are one of, if not the best, hosting providers in the business and have always provided us with
lighting fast
page loading times with
minimal downtime
.  If you're thinking of starting your own blog or website, I would
recommend
going with them.
Budget for Gear
Invest in good-quality backpacking gear. Yes, it's an upfront cost, but it pays off in the long run. Essential gear includes a durable, ergonomically designed backpack. I recommend the Osprey Farpoint 40 for its comfort and longevity. A reliable, portable charger like the Anker PowerCore 20100mAh is also a must-have. Remember, buying quality gear is an investment in your safety and comfort.
Emergency Funds
Don't forget to set aside an emergency fund. This should be enough to cover unexpected expenses like medical emergencies, last-minute flight changes, or even a spontaneous detour to that island paradise you just heard about from a fellow traveler.
Currency Conversion and Transaction Fees
Take into account currency conversion rates and bank transaction fees. Banks like Revolut and N26 offer low-cost international transactions and competitive currency conversion rates, which can be real money savers on the road.
Travel Insurance
Never underestimate the importance of travel insurance. It can cover medical emergencies, trip cancellations, and lost or stolen gear. Companies like World Nomads provide flexible and comprehensive coverage tailored for backpackers.
Remember: A well-planned budget empowers you to make the most of your trip without financial stress. Be thorough, realistic, and allow for flexibility. Happy budgeting, and even happier travels!
Packing Essentials for Backpackers
Packing for a backpacking trip can be quite a challenge, especially for first-time backpackers. Striking the right balance between packing light and having all the essentials you might need is the name of the game. Through my own backpacking experiences, I've curated a list of essential items that have proven invaluable time and time again.
1. A Good Quality Backpack: This will be your home on the road, so it needs to be reliable. I've personally found the Osprey Farpoint 40 to be incredibly comfortable and durable. It has ample space for all your belongings, and the Anti-Gravity™ suspension makes it feel like you're carrying less weight.
2. Versatile Clothing: Pack enough clothes to layer up or down depending on the climate. Merino wool is a great option as it's lightweight, breathable, and naturally resists odors. Icebreaker offers a great range of Merino wool clothing suitable for backpacking.
3. A Quality Pair of Hiking Boots: I cannot stress enough how crucial good footwear is! After a painful experience with blisters during my first trip, I quickly learned the value of a comfortable, sturdy pair of hiking boots. Check out Salomon's hiking boots, they offer a variety of options that are lightweight and waterproof, perfect for any terrain.
4. Compact Travel Towel: These are lightweight, quick-drying, and take up minimal space. I use the Sea to Summit DryLite towel, it's a game-changer!
5. Travel Adaptor: Depending on your destination, you'll need an adaptor for your electronic devices. I suggest getting a universal travel adaptor for convenience.
6. First Aid Kit: You never know when you'll need a band-aid or some tweezers. It's always a good idea to have a compact first-aid kit. I personally like the Adventure Medical Kits Ultralight, it's compact yet comprehensive.
7. Reliable Water Bottle: Staying hydrated is key, and a reusable water bottle helps reduce plastic waste. The Hydro Flask has been my loyal companion, keeping my drinks hot or cold for hours.
8. Essential Toiletries: Travel-size toiletries save space and weight. Don't forget biodegradable soap and wet wipes for those times when showers are scarce!
Remember, every traveler's needs may vary depending on their destination and travel style. This list should get you started but don't forget to customize your packing list to your specific needs. Happy packing!
Access the Ultimate List of WhatsApp Groups for Digital Nomads in Brazil
Get a sneak peak of what Nomad Grab has to offer by downloading the most comprehensive list of WhatsApp groups for Rio de Janeiro (specifically for Digital Nomads).
The Backpackers' Strategy for Picking Accommodations
Hostels are a Treasure for Backpackers
Let me take you back to a few years ago when I was backpacking through Europe. As someone on a tight budget, I found hostels to be a lifesaver. Not only are they affordable, but they also present an incredible opportunity to meet like-minded travelers from all over the world.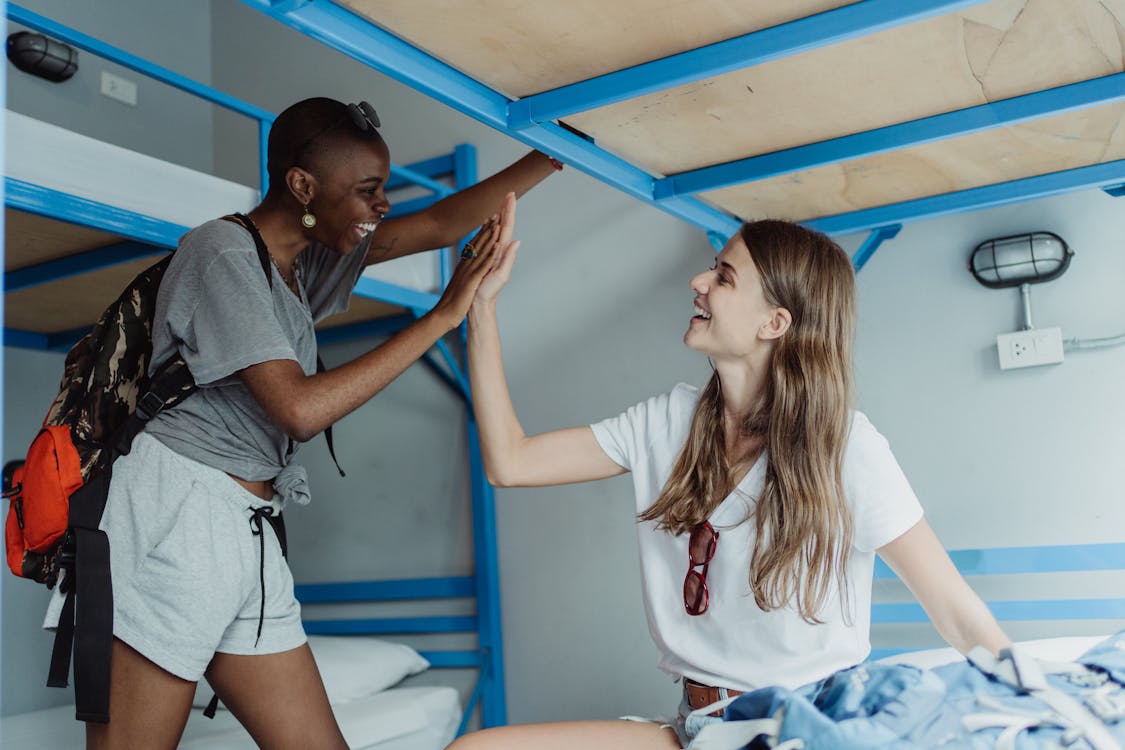 Hostels come in all shapes and sizes, and they're not just for the young, solo traveler anymore. You can find hostels that cater to all types of travelers – solo, couples, families, and even business travelers. And it's a misconception that all hostels are unkempt or uncomfortable. Many modern hostels are as comfortable and well-equipped as some budget hotels. For example, the Generator Hostel chain in Europe offers chic, clean accommodations with a cool, modern aesthetic.
A typical hostel offers dormitory-style rooms, with bunk beds lined up and shared bathrooms. But that's not all. Most hostels also offer private rooms for those seeking a little more privacy. I remember staying at the Lisbon Destination Hostel in a private room that had the charm and comfort of a boutique hotel, but at a fraction of the cost!
One of the best things about staying in hostels is the communal areas. These spaces are usually designed to encourage interaction among guests. Think large kitchen spaces, comfy lounges, game rooms, or even small bars. During my trip, these communal spaces were where I met some of the most interesting people, many of whom I'm still friends with today.
A word to the wise – not all hostels are created equal, so do your homework before booking. Websites like Hostelworld and Hostels.com are valuable resources for finding the best hostel for you. They provide user reviews, ratings, and detailed information about the facilities.
Also, invest in a few essentials to improve your hostel experience. A good-quality sleep mask and earplugs can ensure a good night's sleep. A quick-drying travel towel can also come in handy as not all hostels provide them for free. And don't forget a combination lock to keep your belongings safe in your locker.
Couchsurfing Could be Useful for Backpackers
Couchsurfing, a worldwide travel community, is an incredible resource that helps backpackers save money while fostering local connections. Providing a platform for locals to open their homes to travelers, it adds a unique, personalized twist to your backpacking experience.
This isn't just about a free place to sleep. It's about embracing a spirit of cultural exchange, meeting diverse individuals, and making memorable connections. To truly appreciate Couchsurfing, one needs to understand its core – a network built on trust, mutual respect, and cultural curiosity.
Now, let me share a personal story. A few years back, while backpacking through Italy, I decided to try Couchsurfing. My host, a warm, passionate local named Luca, not only provided a couch in his Rome apartment but also shared invaluable tips about hidden gems in the city. We spent hours discussing Italian cuisine, politics, and culture over his homemade pizza. This intimate insight into the Roman lifestyle was something a hotel stay would never have offered.
Navigating Couchsurfing requires savvy, but the rewards are well worth the effort. Here are a few tips to make the most of your Couchsurfing experience:
Profile: Much like a social network, your Couchsurfing profile is your first impression. Make it genuine, engaging, and comprehensive. Include details about your interests, travel experiences, and why you're part of the Couchsurfing community.
Search: Use filters like location, age, gender, and response rate to find suitable hosts. Read through their profiles and reviews to get a sense of their personality and hosting style.
Communication: When reaching out to potential hosts, personalize your request. Comment on common interests or something unique you noticed about their profile.
Reciprocate: As part of the Couchsurfing spirit, consider sharing a meal, a story, or a small token from your home country. A World Map Cork Board is a great gift idea for hosts to pin and remember all the travelers they've met.
Safety: Trust your instincts. If you feel uncomfortable at any point, it's okay to find another place to stay. Make sure to let someone know your plans and whereabouts.
Reviews: After your stay, leave an honest review for your host. This strengthens the community's trust and helps fellow backpackers make informed decisions.
So, ready to add a dash of adventure to your backpacking trip? Start exploring the Couchsurfing world! Just remember – it's about cultural exchange and forming meaningful connections. And when you get home, consider becoming a host. The world is full of interesting people waiting to meet you!
Essential Couchsurfing Gear
To make the most of your Couchsurfing experience, here are a few recommended items to pack:
Travel towel: Compact, quick-drying towels are a must for any traveler.
Always remember, the Couchsurfing experience can be as rewarding as you make it. So, dive in, engage, and open yourself to the world of possibilities that await!
Access the Ultimate List of WhatsApp Groups for Digital Nomads in Brazil
Get a sneak peak of what Nomad Grab has to offer by downloading the most comprehensive list of WhatsApp groups for Rio de Janeiro (specifically for Digital Nomads).
Camping can be an Option for Backpackers
Camping is more than just an economical accommodation option; it's an experience that connects you with nature in a raw and authentic way. Sleeping under a blanket of stars, hearing the whispers of the night, and waking up to the first light of dawn – there's a certain magic to it that no hostel or hotel can match.
One of the best aspects of camping while backpacking is the diversity of experiences it offers. From organized campgrounds to wild camping spots, there's a range of options to suit every adventurer's taste.
Organized campgrounds often have facilities such as restrooms, showers, and picnic areas. Websites such as Campgrounds.com offer a comprehensive list of campgrounds worldwide. Prices vary, but they're generally less expensive than a night in a hostel or hotel.
If you prefer a more untamed experience, wild camping might be your calling. It allows you to set up camp in remote areas, offering unique experiences and incredible views. However, it's crucial to be aware of local laws and regulations regarding wild camping. Websites like WildCamping.org provide useful information on the do's and don'ts of wild camping.
Investing in quality camping gear can enhance your experience exponentially. I remember a trip I took to the Rocky Mountains where my budget sleeping bag just didn't cut it. I ended up buying the Kelty Cosmic Sleeping Bag after that trip, and it's been a game-changer, ensuring I stay warm even on the coldest nights.
A sturdy, lightweight tent is another essential. My personal favorite is the MSR Hubba Hubba NX 2-Person Tent. It's incredibly durable and weighs just under 4 pounds, making it ideal for backpacking.
Lastly, never forget the golden rule of camping: Leave No Trace. This means leaving your camping spot as you found it, not leaving any rubbish behind, and minimizing your impact on the environment.
Camping can add a truly enriching dimension to your backpacking trip. With a bit of preparation, the right equipment, and a respect for nature, you'll be ready to create unforgettable memories beneath the stars.
Backpackers' Lowdown on Transportation
Public transportation is the lifeblood for Backpackers
Traveling via public transportation is the heart of local immersion. This mode of transport offers more than just an economical way of getting from point A to B; it is the pulse of the city, teeming with daily life and culture. Buses, trains, trams, and metro systems around the world are conduits for local stories and experiences.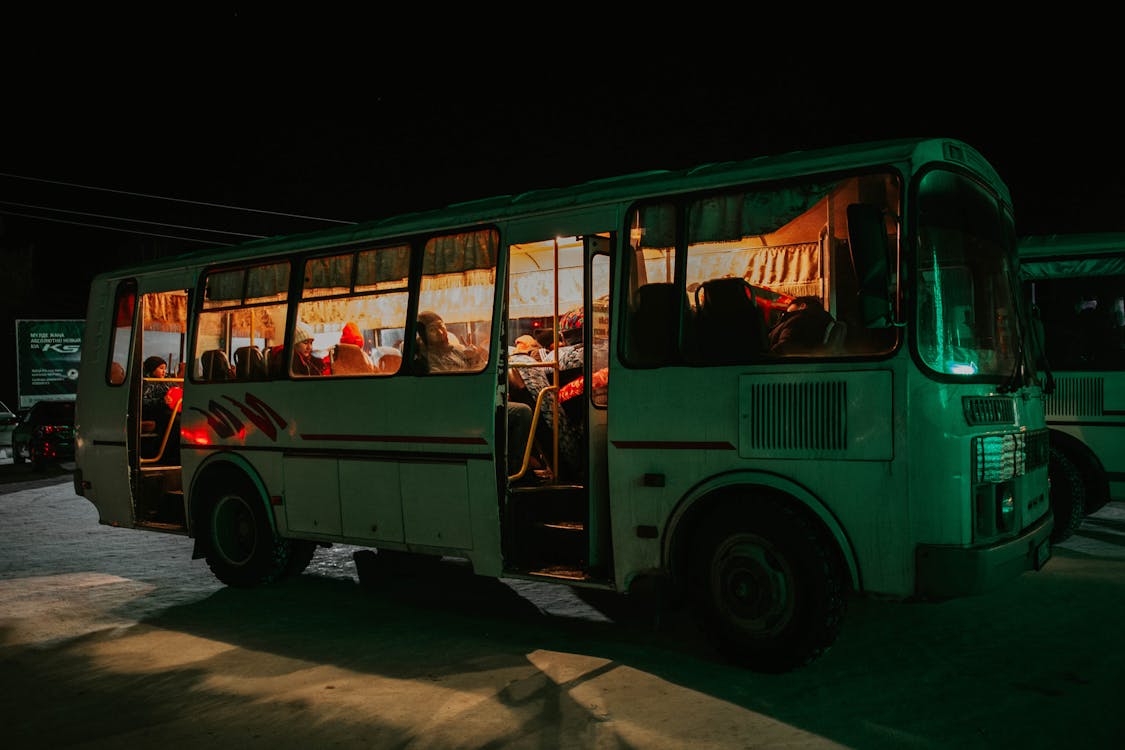 In my own travels, I recall the charming trams of Lisbon, the robust metro system of Tokyo, and the ubiquitous yellow buses of Kolkata. Each of these experiences added a unique color to my journey. Public transportation isn't just about commuting; it's about understanding the rhythm of a place and the people who call it home.
When it comes to using public transportation, research is your friend. Look into local transportation options and figure out the ticketing systems. Some places might have daily or weekly passes (example), which can save you a good chunk of money if you're planning on extensive city exploration. Remember to always check the timetables and routes, as services can vary depending on the time of day and week.
Let's not forget safety! Every traveler must have a personal safety whistle with them. It's small, affordable, and can be a lifesaver in emergency situations. You can easily purchase a high-quality safety whistle online.
Another essential for public transportation travel is a good, secure backpack. My go-to backpack is the Pacsafe Venturesafe. It's spacious, and comfortable, and comes with excellent anti-theft features.
There's also something to be said about convenience. To keep your transit experience smooth, consider buying a portable charger. This will ensure that your smartphone, your lifeline to maps, travel apps, and emergency calls, is always powered up. Check out the Anker PowerCore 20100mAh – it's reliable, compact, and offers multiple charges.
While on your public transportation journey, don't be afraid to ask locals for help or strike up a conversation. You'll be surprised how much insider knowledge you can gain from these interactions. I've discovered quaint cafes, secret vistas, and offbeat attractions, all thanks to the friendly advice of locals who met on buses and trains.
Ridesharing is a Go-To for Backpackers
Ah, the beauty of ridesharing! It's a modern convenience we've come to depend on, especially while navigating unfamiliar places on our backpacking adventures. I remember my own first time hitching a ride through a ridesharing app in bustling Bangkok – it was convenient, fast, and even offered a unique interaction with a local, all at the tap of a button.
So what is ridesharing? Essentially, it's a service provided by companies such as Uber, Lyft, and Grab that allows you to share rides with others who are headed in the same direction. It's like a taxi, but often more cost-effective, and you can hail a ride directly from your smartphone.
Safety, of course, is paramount when using these services. Always ensure you're getting into the right car with the correct driver – their details can be verified through the app. Many apps even have built-in safety features, like sharing your trip details with a trusted contact. I personally love the "Share My Trip" feature on Uber – it provides a sense of security knowing that someone I trust can track my ride in real-time.
In many parts of the world, you'll find that these ridesharing services offer several different car options. From budget-friendly options like UberX to more premium offerings like Uber Black, there's a choice for every budget and need. Once, after a particularly strenuous hike in Colorado, I treated myself to a luxurious ride back to my hostel with Uber Comfort. It was worth every penny for the extra legroom and a higher-rated driver!
One key piece of advice for backpackers is to invest in a reliable power bank for your devices. Trust me, the last thing you want is your phone dying in the middle of booking a ride. I personally recommend the Anker PowerCore 20100mAh, which has saved me from such predicaments more times than I can count.
A universal travel adapter is also a must-have item to ensure you can charge your devices regardless of the country you're in. The SAUNORCH Universal International Travel Power Adapter is a fantastic choice as it's compatible with AC outlets in over 150 countries.
Lastly, don't forget to keep a close eye on your belongings while in a rideshare. A good travel backpack, like the Osprey Packs Farpoint 40 Travel Backpack, with its lockable zippers and sturdy design, can help keep your possessions secure.
Did you know
that this website is hosted on
Siteground
?  They are one of, if not the best, hosting providers in the business and have always provided us with
lighting fast
page loading times with
minimal downtime
.  If you're thinking of starting your own blog or website, I would
recommend
going with them.
Hitchhiking
Hitchhiking is a mode of transportation that has been somewhat romanticized by the movies and literature. It's been seen as a ticket to freedom and spontaneity, offering a unique adventure that you can't quite get from other forms of travel. But before you stick out your thumb at the side of the road, there's a lot to consider.
Hitchhiking isn't for everyone. It requires a good dose of courage, a hearty helping of patience, and a dash of charm to convince strangers to give you a lift. I remember my first hitchhiking experience in New Zealand, a country known for its hitchhiker-friendly atmosphere. It was nerve-racking but also exhilarating, and I made some memorable connections along the way.
First and foremost, safety is paramount when hitchhiking. Always be aware of your surroundings, and never get into a vehicle if you feel uneasy about the situation. Trust your gut – it's often right. In many countries, hitchwiki provides invaluable advice on safe hitchhiking practices and the best spots to catch a ride.
Keep in mind that hitchhiking laws vary worldwide, so it's crucial to familiarize yourself with local regulations before starting your journey. Some places warmly welcome hitchhikers, while others have strict laws against it.
Hitchhiking can also be a great way to save money on transportation, especially in regions where public transportation is sparse or expensive. However, it's worth noting that it's not always the quickest way to get around, as waiting times can be unpredictable.
To increase your chances of getting a ride, make yourself presentable. Smiling goes a long way, as does looking like someone drivers wouldn't mind having in their car. A small travel-sized deodorant can keep you fresh during your travels.
Another pro tip is to make a sign indicating your destination. This shows drivers that you're organized and serious about where you're going. I recall one journey in Norway where my cardboard sign caught the eye of a friendly truck driver who was heading in the same direction. An affordable pack of markers and a foldable cardboard sheet can be handy for this purpose.
Finally, carrying a reliable GPS device or smartphone with an offline map can be a lifesaver, especially if you end up somewhere unexpected. I personally recommend the Garmin GPSMAP 64s Worldwide with High-Sensitivity GPS for its accurate GPS capabilities and worldwide map coverage.
Hitchhiking isn't just about getting from point A to point B. It's an opportunity to engage with locals, share stories, and create memories. With the right preparation and precautions, hitchhiking can be a rewarding part of your backpacking experience. But remember, the journey is often just as important as the destination.
Access the Ultimate List of WhatsApp Groups for Digital Nomads in Brazil
Get a sneak peak of what Nomad Grab has to offer by downloading the most comprehensive list of WhatsApp groups for Rio de Janeiro (specifically for Digital Nomads).
Food and Drinks: A Backpackers' Perspective
Eating like a local is a perk for Backpackers
Embracing the local cuisine is an essential and joyous part of any backpacking journey. Savoring traditional dishes is not just about satisfying your hunger; it's a direct line to understanding the culture, history, and soul of the place you're visiting.
When I was backpacking through Thailand, one of my most vivid memories was of an old lady making Pad Thai at a bustling street food stall in Bangkok. She worked with a rhythm, juggling ingredients into a fiery wok, creating an aroma that was intoxicating. The taste was unlike anything I'd ever experienced, a medley of sweet, sour, spicy, and umami. This was not the Pad Thai I was used to back home; it was a whole new world of flavors. And it cost me just a dollar!
To help you replicate this immersive culinary experience, here are a few tips to make eating like a local an absolute breeze.
Local Markets and Street Food: Head to the local markets and street food stalls, which are a treasure trove of authentic and delicious food options. Not only will you get to taste a wide range of dishes, but also you'll get a glimpse of the local way of life. Here's a handy guide to World's Best Street Food that you can refer to. Always remember to maintain hygiene and choose stalls that look clean and have a good number of locals dining.
Cooking Classes: Another great way to dive deep into the local food culture is by taking a cooking class. This will give you hands-on experience, and who knows, you might even discover your favourite dish! Here is a Global Directory of Cooking Classes you can refer to.
Ask Locals: The locals are your best food guide. Ask them where they eat, their favourite dish, or even for their secret family recipe. They can point you to hidden gems that you won't find in any travel guide.
Eat Seasonally: Take advantage of seasonal and regional specialties. They are fresh, they are plentiful, and they are often cheaper.
While enjoying local foods, it's wise to carry some essential items. A Portable Cutlery Set is a must for any backpacker to eat on the go. A Water Purification Bottle can provide safe drinking water anywhere, a crucial factor in maintaining your health when eating street food.
Cooking your own meals is a money saver for Backpackers
There's a unique joy in mastering the art of cooking while traveling, and as a seasoned backpacker, I can attest to this firsthand. Not only does it help keep your budget in check, but it also brings opportunities to mingle with fellow travelers and locals, offers a sense of home, and caters to your personal dietary preferences. So, let's dive into how to make your travel cooking experience a success.
Essential Cookware and Tools
First and foremost, it's important to have the right tools for the job. Now, this doesn't mean you need a gourmet kitchen setup. A few basics can go a long way and are worth the investment. Consider buying a compact travel cookware set that includes a small pot, pan, and cooking utensils.
Choosing Your Ingredients
When selecting ingredients, look for versatile staples like rice, pasta, canned beans, and fresh vegetables that can be used in a variety of dishes. Remember, local markets are a goldmine for fresh, affordable, and regional produce.
During my backpacking trip in Italy, I was astounded by the vibrant local markets teeming with fresh produce – the ripe tomatoes and aromatic basil leaves inspired me to whip up a simple yet delicious pasta pomodoro back at my hostel.
Making the Most of Your Accommodation's Kitchen
Take advantage of the kitchen facilities in hostels, which often provide basic cooking essentials like oil, salt, and pepper. I always check these out before heading to the market – you'll be surprised at what treasures you may find in the shared pantry.
Safety and Etiquette
When using communal kitchens, always remember to clean up after yourself. Not only is it respectful, but it also maintains a pleasant environment for everyone. And, of course, always prioritize safety. Keep an eye on your food while it's cooking and be mindful of others who are using the kitchen.
Food Storage
Invest in some reusable food containers for storing leftovers or prepping meals in advance. They're great for when you're on the move and want to have a ready meal. I can't count how many times my reusable containers have saved me from hunger during long bus rides or hikes!
Recipes and Inspiration
And lastly, stay inspired! There are countless travel-friendly recipes available online that require minimal ingredients and equipment. Experiment with local flavors and ingredients, and you may create your own signature travel dish! My personal favorite is a quick stir-fry with local veggies and a sprinkle of whatever spices I find in the hostel.
Essential Safety Tips for Backpackers
Trust your instincts
Listen to your intuition. If something doesn't feel right, it probably isn't. Be aware of your surroundings and trust your gut.
Communicate with fellow travelers
As a seasoned backpacker, I can assure you that one of the most rewarding aspects of backpacking is the opportunity to meet and communicate with fellow travelers from all walks of life. Each conversation is a door to a world of shared experiences, culture exchange, and invaluable advice.
In backpacking hostels, common areas like lounges and kitchens often serve as social hubs. During my first solo trip to Southeast Asia, I met a fellow backpacker in a hostel kitchen in Bangkok. We ended up traveling together for several days, sharing adventures and tips about budget-friendly local spots that were off the tourist track. You can find such hostels with social atmospheres on booking platforms like Hostelworld and Booking.com.
Don't underestimate the value of these connections. I once met a traveler in Peru who gave me detailed advice about the Inca Trail. That first-hand account was more insightful than many guidebooks and helped me prepare for what to expect. Here's a pro tip: always carry a good quality notebook, like the Moleskine Classic Notebook, to jot down such tips and contacts.
Moreover, participation in group activities or tours is another excellent way to communicate with fellow travelers. Companies like Intrepid Travel and G Adventures offer group tours that cater to backpackers, fostering a sense of community while exploring.  A tool like our very own Nomad Grab, can help you stay social while you jump from city to city.
Equally valuable are the conversations you can have with locals. In Tokyo, I had a friendly chat with a sushi chef who recommended an off-the-beaten-path neighborhood renowned for its artisan shops. These interactions enhance cultural understanding and can lead you to hidden gems. To break the ice, carry a phrasebook, like the Lonely Planet's phrasebooks, to help navigate the language barriers.
There's also a range of mobile apps designed to help you connect with fellow backpackers. Try platforms like Backpackr, Travello, or Nomad Grab (<- Our Pick). They allow you to connect with travelers in your vicinity, join virtual groups based on your interests, and even find travel partners.
Access the Ultimate List of WhatsApp Groups for Digital Nomads in Brazil
Get a sneak peak of what Nomad Grab has to offer by downloading the most comprehensive list of WhatsApp groups for Rio de Janeiro (specifically for Digital Nomads).
Cultural Immersion: A Backpackers' Experience
Respect local customs
Before you arrive at your destination, learn about the local customs and rules. Be respectful and mindful of cultural differences.
Learn a few words in the local language
Speaking from personal experience, I can tell you that making an effort to learn the local language can drastically enhance your backpacking experience. No matter how broken or basic your language skills may seem, locals will appreciate your effort to speak their tongue. It not only shows respect, but it also helps create a deeper connection with the people and places you visit.
Let's take my trip to Japan as an example. Prior to my departure, I invested some time to learn basic phrases and words. I used Duolingo – an app I highly recommend for learning any new language. Trust me, a simple 'Arigato' (Thank you) or 'Sumimasen' (Excuse me) can take you a long way. In fact, one night, I managed to navigate my way back to my hostel purely by recalling the phrase 'Doko desu ka?' (Where is…?). It was an experience that, in my opinion, exemplified the power of language learning.
But, how do you get started with learning a new language? I'm glad you asked.
Invest in a Phrasebook
Phrasebooks are a reliable, old-school yet efficient method to learn the local language. They can quickly teach you common phrases, greetings, and questions which you are likely to use during your trip. They are compact and easy to carry around, making them an ideal companion for your backpacking journey. Check out Lonely Planet's Phrasebooks for a wide range of languages.
Language Learning Apps
If you're more inclined towards digital learning, language apps can be your best bet. Apps like Duolingo, Babbel, and Rosetta Stone make language learning fun and interactive. These apps often have exercises designed for real-life situations, making them incredibly practical for travelers.
Online Language Courses
If you're serious about learning and have more time, consider taking an online course. Websites like Udemy and Coursera offer comprehensive language courses taught by experienced instructors. These courses go beyond basic phrases and can give you a solid foundation in the language.
Language Exchange
Another approach to learning a new language is to engage in language exchange. This typically involves meeting with someone (either in person or online) who wants to learn your language and speaks the language you want to learn. Websites like Tandem and HelloTalk facilitate these exchanges and can be an enriching experience.
The Backpackers' Guide to Creating Lasting Friendships and Memories
One of the most enriching parts of any backpacking adventure is the connections you make with people from all corners of the world. These connections aren't just incidental – they're crucial to the full backpacking experience.
The key to creating these lasting friendships and memories is openness. Open your mind to different perspectives, open your heart to the experiences and stories of others, and be open to the idea of forming deep connections, even if they're transient.
When you first set foot in a hostel, don't be a wallflower. Instead, immerse yourself in the communal atmosphere. Common rooms are hubs of social activity where stories, advice, and laughter are shared.
Take advantage of the social activities offered by many hostels. Join in on group outings, pub crawls, or communal dinners. Participating in these activities not only offers an opportunity to explore your surroundings but also creates a shared experience that fosters connection and camaraderie.
Consider this: during my first solo backpacking trip, I found myself in a little-known hostel in Prague. One evening, a group of us decided to participate in the hostel's infamous 'communal cooking night.' With each of us contributing ingredients from our respective homelands, we cooked up a unique (albeit unconventional) dish. The experience forged a bond among us, turning strangers into friends within the span of an evening. To this day, I'm still in touch with some of these individuals.
Beyond the hostel walls, seize every opportunity to interact with the local community. Attend local festivals, markets, or sporting events. These immersive experiences offer insights into the local culture that tourist hotspots often miss, and they provide a common ground for conversation and connection with both locals and fellow travelers.
For those shy or introverted, fear not. Consider investing in a deck of travel-themed conversation starter cards. These can be a fun and effective way to break the ice and spark discussions that go beyond the typical "Where are you from?" or "Where are you going next?"
Finally, remember that friendships formed on the road, much like your backpacking experiences themselves, are unique. They might be brief, ending when the journey moves on, but they're intense and meaningful. The shared experiences, the mutual understanding of the ups and downs of travel life, all contribute to friendships that often withstand the tests of time and distance.
These friendships become your global network, your worldwide family. So, go ahead, engage with the world around you. After all, the world is not just about the places you see, but the people you meet and the memories you create together. Remember to pack a good-quality travel camera or GoPro to capture these special moments. Who knows, these might be the stories you'll tell for a lifetime!
Capturing Your Backpacking Experience: A Practical Guide
Don't underestimate the power of preserving your memories. As the saying goes, pictures are worth a thousand words, and in the case of backpacking, they can be worth a thousand stories, too. Whether you're an aspiring photographer or a writer at heart, capturing your experience is a crucial part of the journey.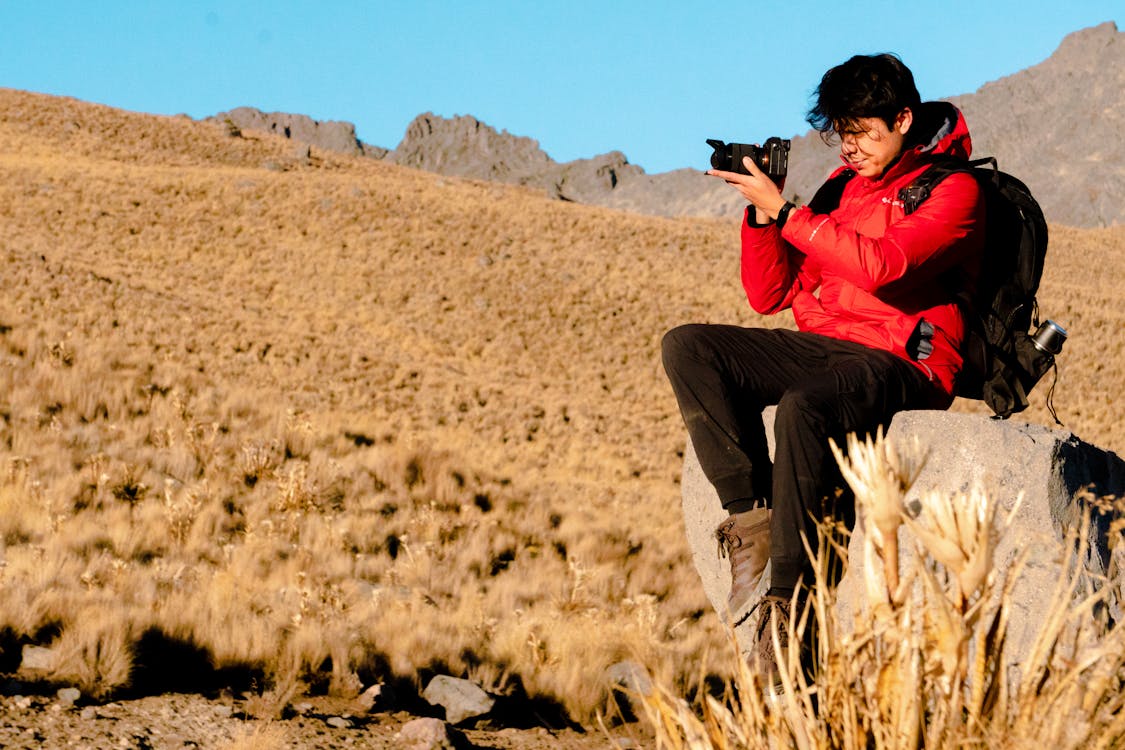 Invest in a Good Camera
Consider investing in a quality camera to immortalize your unique adventures. There are numerous cameras on the market designed for travel, but one highly recommended choice is the Canon PowerShot SX740 HS. Compact yet powerful, it combines high-quality image capture with the convenience of being lightweight and easy to carry. For those who are more serious about photography, a DSLR such as the Nikon D3500 can be an excellent choice.
Harness the Power of Your Smartphone
If carrying a separate camera doesn't appeal to you, remember that your smartphone likely has an impressive camera built in. I once spent a day wandering the streets of Bangkok, capturing the sights and sounds using nothing but my iPhone 13 Pro. The images I got were stunning, and I was able to upload them straight to my social media platforms. You might also consider investing in add-on lenses or a smartphone stabilizer for even better-quality photos and videos.
Keep a Travel Journal
Writing down your thoughts, experiences, and observations can provide a valuable personal record of your trip. I remember sitting in a park in Paris, penning down my thoughts in a Moleskine Classic Notebook, which I had picked up at a quaint little stationery store. It became a treasured keepsake of my journey, filled with everything from ticket stubs to pressed flowers.
Start a Travel Blog or Vlog
If you're keen to share your experiences with a larger audience, consider starting a travel blog or vlog. Sites like WordPress ( You can host your WordPress site on Siteground for blazing fast speeds and a simple setup for beginners) make it easy to set up a blog, while platforms like YouTube are great for sharing videos. A Ring Light can help improve your video quality.
Did you know
that this website is hosted on
Siteground
?  They are one of, if not the best, hosting providers in the business and have always provided us with
lighting fast
page loading times with
minimal downtime
.  If you're thinking of starting your own blog or website, I would
recommend
going with them.
Utilize Social Media
Platforms like Instagram, Facebook, and TikTok allow you to share your journey with friends, family, and fellow travelers. Remember that time when we got lost in the streets of Rome and stumbled upon the most perfect little gelato shop? That photo got the most likes on my Instagram feed!
Preserving your travel memories isn't just about showing others what you've done. It's about capturing moments that you can look back on fondly years down the line. Whether it's through photos, videos, writing, or a combination of all three, make sure to document your adventure in a way that resonates with you.
After all, these are your memories. Make them count.
FAQs
What are some good destinations for first-time backpackers?
Popular destinations for first-time backpackers include Southeast Asia, Europe, and Australia due to their backpacker-friendly infrastructure, cultural diversity, and affordability.
What should I pack for a backpacking trip?
Pack lightweight, versatile clothing, a comfortable backpack, good walking shoes, a water bottle, toiletries, and any required travel documents. Also consider packing a travel adaptor, first aid kit, and travel-friendly snacks.
How can I stay safe while backpacking?
Prioritize your safety by researching your destination, staying aware of your surroundings, trusting your instincts, communicating with fellow travelers, and respecting local customs and regulations.
How can I save money while backpacking?
You can save money by setting a daily budget, choosing budget-friendly accommodations like hostels or Couchsurfing, using public transportation, eating local cuisine, and cooking your own meals when possible.
How can I meet people while backpacking?
Meeting people can be as easy as staying in hostels, joining local events or tours, or simply striking up conversations with fellow travelers or locals.  Or you can use Nomad Grab to find local WhatsApp groups nearby. The app collects groups specifically for digital nomads!