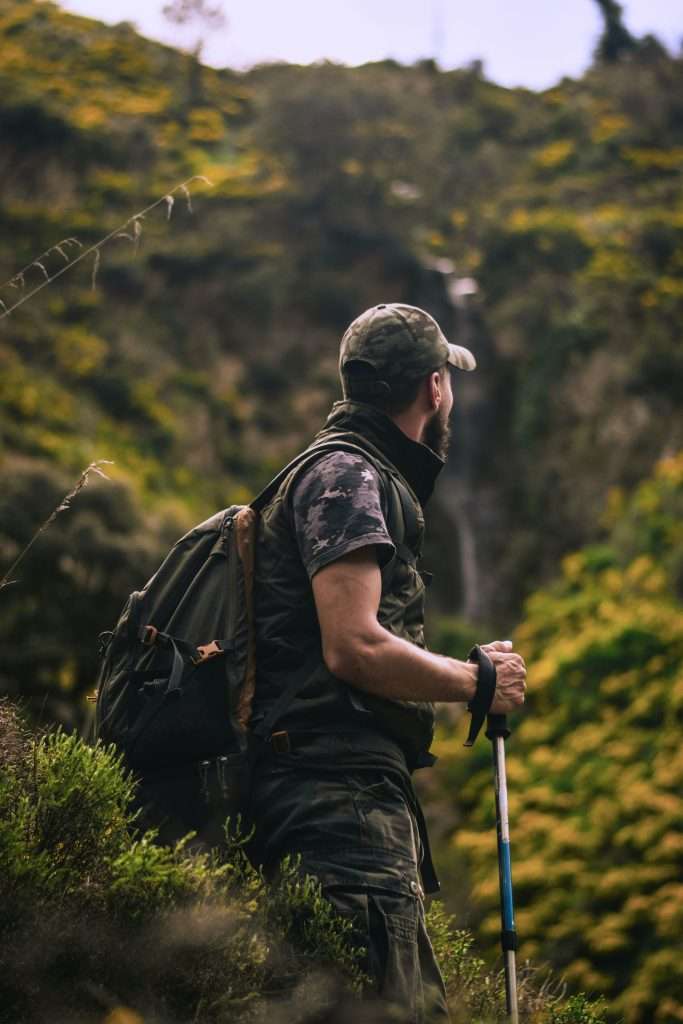 Introduction
How I Make Friends While Traveling Solo
Traveling solo is liberating. It allows you to see a destination at your preferred pace, try new things on your own terms, and pick activities that really interest you. But let's face it. Unfamiliar places and getting around them alone are ingredients for loneliness. Solitude can hit like a train when you're out of your comfort zone and make you long for company. Trust me; I've been there. Even for self-proclaimed introverts, having no one to share aww moments during a trip can be dispiriting. After all, humans are social animals by nature and traveling, if anything, is a social experience.
Fortunately, traveling solo doesn't have to be a solo adventure. At least, not the entire time. I'm not a social butterfly, but meeting locals and fellow travelers is one of my favorite parts of globe-trotting. Getting to know new people is rewarding, enriching, and exciting. Besides, friendships make better souvenirs than, let's say, a miniature replica of the leaning tower of Pisa. With that said, here are 11 tips on how I make friends while traveling solo.
Research your destination let us not make the rookie mistake of going to a new place with minimal knowledge of our destination. Every trip should start with appropriate and sufficient research. Along with learning what sights to see, food to try, or clothes to pack, it's helpful to know where other travelers go. In Ho Chi Minh, for instance, the bustling streets of Le Loi and Nguyen Hue are well-known backpacker areas where you can meet potential travel buddies. If you want to meet locals, figure out where they hang out. I usually get insider tips by talking to shop owners, street food vendors, people at my accommodations, and taxi drivers. Simply wandering around also helps.
    Use social media to connect with like-minded people
Join online communities geared towards your specific interests before you leave. There are several solo travel groups on social media platforms where people share advice, experiences, and insights. Some allow you to meet up with locals who can show you around. Try various travel apps to help you make friends while traveling alone. Some of my favorites are SoloTraveller and Travello. Both connect users with other travelers nearby, find backpacking places, and match itineraries for planned tours. For female solo travelers, Tourlina lets women meet other women safely based on their language, age, and interests.
Check out our blog post on Is Being a Nomad Lonely for more tips and tricks you can find to find like-minded people.
    Ditch the hotel in favor of a hostel 
Staying in a hostel is a time-tested method of making new friends while on the road. I usually stay in rooms for four to six people because it's easier to bond with others. There are private rooms for those uncomfortable with shared spaces but still want to experience hostel life. Female-only dorms are suitable for those who want to connect with other solo women travelers. These shared spaces also tend to be safer and are generally calmer and cleaner. 
Almost all hostels host social activities, such as walking tours, night outs, and communal meals. Hang out in common areas and participate in the hostel's events to increase your chance of meeting people. Breakfasts are a perfect time for starting a conversation with your fellow guests. Ask them for their plans for the day, and you might end up with new adventure buddies.
    Or live with locals
Delve deeper into your destination's culture by choosing a homestay or Airbnb hosted by locals. For example, Cuba has loads of home rentals called casa particulars. You can rent a room in the house of a resident in the area and get a glimpse of the local life. Most of these lodgings cook meals for their guests for an additional fee, allowing you to sample the authentic native cuisine. Staying at a homestay is a fantastic way to build meaningful friendships with the locals.
    Learn the language
If you want to make friends with locals, try to learn common words and phrases. Many people find it challenging and awkward to attempt to speak their native language while traveling, but most locals appreciate the effort. Understanding the local language helps you to find your way around your destination, as you can read signs, directions, labels, and instructions. Plus, you'll be more comfortable starting a conversation.
   Join group tours
Some of us are eager to mingle with new people but don't know how to break the ice. Taking part in a group tour is a great way to socialize with other travelers without worrying too much about how to start a conversation. Often, an organized group tour begins with the participants introducing themselves and telling where they're from, so you'll know right at the bat what you have in common with your fellow travelers. It bridges the gap and makes it easier for you to connect with others.
Whenever I'm traveling alone, I always make it a point to join a free walking tour. It's an affordable, fun, and safe way to meet other solo travelers. Plus, it's full of like-minded people looking for a travel buddy. It's hard not to create camaraderie with all the hours of walking together, sharing meals during breaks, and taking pictures. I end up comparing itineraries and planning an excursion with those whose interests are the same as mine.
One of the best walking tours I experienced was in Prague. The activity is free in the sense that there is no fixed price. But there is a payment of usually 200 to 400 Czech crowns or $8 to $16 at the end of the trip. So be ready to shell out a small amount as a tip.
   Experience a pub crawl
Embrace your outgoing side and sign up for a pub crawl. Many hostels organize activities that allow their guests to visit multiple bars and have a drink or two with a group of people. If hopping from one pub to another is too much for you, opt for an organized night out instead. Not sure how to find people and events in your area? Try PartyWith, an app that connects users looking for nightlife. It also finds house parties or sets up travelers for drinks. 
Always make safety your priority, especially if you are in unfamiliar territory. I don't mean to fearmonger, but evil intentions are present everywhere. Listen to your gut and if anything doesn't feel right, leave. Let someone from home, a friend or family, know where you're going at all times. More importantly, don't go to a secluded place with someone you don't know well enough.
    Hit up a conversation during transit
Whether on a train, bus, boat, or in the airport waiting for your flight, you'll find people from all walks of life with amazing stories to tell. You may struggle with starting a conversation at first (like I do), but a simple "Where are you going?" or even a cliché "Here for business or pleasure?" can go a long way. If you see a fellow solo traveler looking lost (transit stations can get a little chaotic in some countries), don't hesitate to give a hand. I met one of my best travel pals while trying to find a taxi stand at a train station in Bangalore. Also, try to experience traveling using public transportation. I get a lot of helpful insights from locals who sit next to me on my trips, including the best places for the tastiest bites.  
    Enroll in a class
Just because you're on vacation doesn't mean you have to take a break from learning. On the contrary, traveling exposes you to new knowledge, information, and skills. Do you love to cook? Join a cooking lesson. Are you into dancing or yoga? Enroll in a session or two. The best thing about taking classes is you meet like-minded people in the process of pursuing your interests.
Want to test your limits and try a new activity? Learn scuba diving, a new language, an instrument, or a sport, like surfing or skiing. The more you explore out of your comfort zone, the higher your chances of making new friends.
   Have a hand in volunteer work
Volunteering through a non-profit organization is another excellent way to make friends while solo traveling. Even if you're the most introverted of travelers, you'll get a chance to socialize and meet new people because you'll spend most of your time around fellow volunteers. Find which programs suit you through platforms such as Worldpackers and Workaway. The most valuable takeaway from volunteer work is you make an impact while seeing the world.
   Be approachable and spontaneous
Body language plays a vital role in making friends. But first, be sure to be seen if you want to meet people. Staying all day in your hostel room takes you nowhere, literally. Whenever you are in a public place, use your phone as minimally as possible, try to make eye contact (but don't stare), keep your head up, and be generous with your smile. And if you do decide to approach someone, be polite. Allow room for spontaneity, as not everything in your itinerary, may go according to plan. I met fantastic friends on tours I opted to join at the last minute after the one I first booked got canceled.