Why Choose Jamaica?
Jamaica is a paradise island known for its reggae music, unique culture, and breathtaking landscapes. But why should digital nomads consider this as their destination?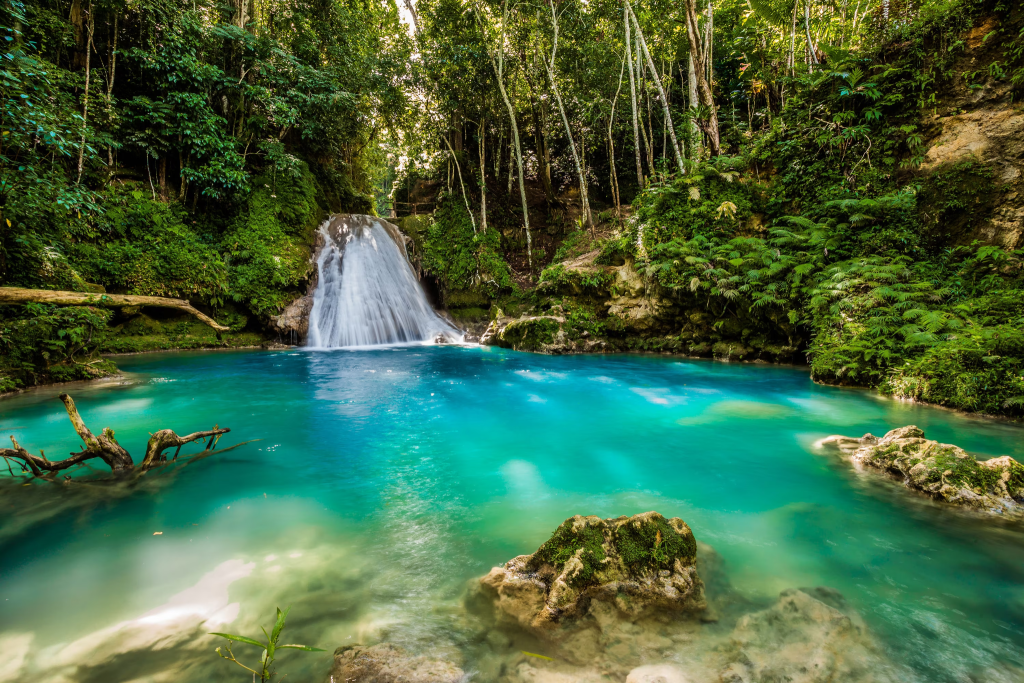 5 Reasons Why Digital Nomads Should Choose Jamaica as a Destination
Climate and Natural Beauty: Jamaica boasts a warm tropical climate year-round and stunning natural beauty, from white sandy beaches to lush mountains, offering an incredible environment for living and working.
Rich Culture: Jamaican culture is vibrant and unique, with influences from Africa, Europe, and India. There's always something to explore, whether it's music, food, or local festivals.
Affordable Living: The cost of living in Jamaica can be considerably lower compared to many Western countries. This includes housing, food, and leisure activities.
Outdoor Activities: Jamaica offers a range of outdoor activities such as hiking, surfing, snorkeling, and more. This is perfect for digital nomads who like to incorporate physical activity into their lifestyle.
Friendly Locals: Jamaicans are known for their friendliness and hospitality, which can make settling into a new place much easier.
5 Reasons Why Digital Nomads Should Not Choose Jamaica as a Destination
Internet Speeds: Although internet access is improving, especially in larger cities like Kingston and Montego Bay, there might be areas with unreliable connectivity, which could pose challenges for remote work.
Safety Concerns: While Jamaica is generally safe, certain areas can have high crime rates. It's essential to research and take necessary precautions.
Visa Regulations: As a digital nomad, you might have to navigate the country's visa rules and work permit requirements, which can be complicated.
Limited Coworking Spaces: While cities like Kingston and Montego Bay offer good coworking spaces, other parts of Jamaica may not have as many options.
Higher Costs in Tourist Areas: While Jamaica generally offers affordable living, costs can be significantly higher in touristy areas, and they can fluctuate with seasons.
Top Cities for Digital Nomads to Live in Jamaica
When choosing a location as a digital nomad, several factors come into play, including the cost of living, lifestyle, infrastructure, and local culture. Here are three of the top cities in Jamaica that digital nomads can consider:
Kingston
Pros
A range of coworking spaces and excellent internet connectivity.
The rich cultural scene, with museums, art galleries, and music events.
Home to many shops, restaurants, and nightlife venues.
Cons
Higher cost of living compared to other Jamaican cities.
Can be crowded and noisy.
Traffic congestion can be an issue.
Kingston, the capital and largest city of Jamaica, is a bustling metropolis rich in culture and history. With its unique blend of urban amenities and vibrant lifestyle, Kingston is a promising destination for digital nomads.
Culture and Lifestyle
Kingston is a melting pot of diverse cultures, traditions, and influences. The city is a center for music – particularly reggae, thanks to the legendary musician Bob Marley. The Bob Marley Museum is a must-visit, offering an intimate look into Marley's life. Here, I was moved by Marley's humble beginnings and his immense impact on reggae music and the world.
The city is also home to numerous art galleries, including the National Gallery of Jamaica, which showcases works of Jamaican artists. I recall being struck by the depth and diversity of the artwork there – it truly mirrors the vibrant spirit of Jamaica.
Internet Speeds
In terms of connectivity, Kingston fares well with reliable and fast internet speeds, making it suitable for remote work. Most accommodations, cafes, and coworking spaces provide good Wi-Fi connectivity.
Coworking Spaces
Kingston has a growing number of coworking spaces. These include The Hub Coworking, where I had a chance to network with other digital nomads and local entrepreneurs. It was a great platform for exchanging ideas and fostering collaboration.
Leisure and Outdoor Activities
For leisure, Kingston offers a mix of outdoor activities and city attractions. Emancipation Park offers a peaceful retreat from the city hustle, while the Blue Mountains, just a drive away, offer adventurous hiking trails and stunning views. I fondly remember a hike up to the peak – it was challenging, but the sunrise at the top was more than worth it.
Cost of Living
Rent: A one-bedroom apartment in the city center costs about $700 – $1000. For the same apartment outside the city center, it's approximately $500 – $700. (source)
Groceries: Monthly groceries usually amount to about $200 – $300.
Dining Out: An inexpensive meal costs around $10 – $15.
Transportation: Public transportation monthly pass is about $40.
Internet: Monthly costs are around $60 for high-speed internet.
Leisure Activities: Expect to pay about $20 – $40 for a monthly gym membership, and about $10 – $20 for a movie ticket.
Challenges
Like any city, Kingston comes with its challenges. Traffic can be quite heavy, especially during peak hours, and navigating the city can be daunting for newcomers. Safety can also be a concern in certain parts of the city, so it's always important to stay informed and cautious.
In conclusion, Kingston's energetic vibe, rich cultural scene, and growing digital infrastructure make it a worthwhile destination for digital nomads. Whether you're a culture enthusiast, a music lover, or an adventure seeker, Kingston has something for everyone. But as always, it's important to thoroughly research and consider personal preferences and lifestyle when choosing your next destination.
Montego Bay
Located on the north coast, Montego Bay is a beautiful city famous for its stunning beaches and luxury resorts. It's a popular tourist destination, making it ideal for digital nomads who love the coastal lifestyle.
Pros
Fantastic beachfront coworking spaces.
Numerous outdoor activities: snorkeling, golfing, hiking.
Rich history and culture to explore.
Cons
Tourist crowds can make it busy during peak seasons.
Cost of living can be high, particularly in tourist-heavy areas.
Internet speed may vary.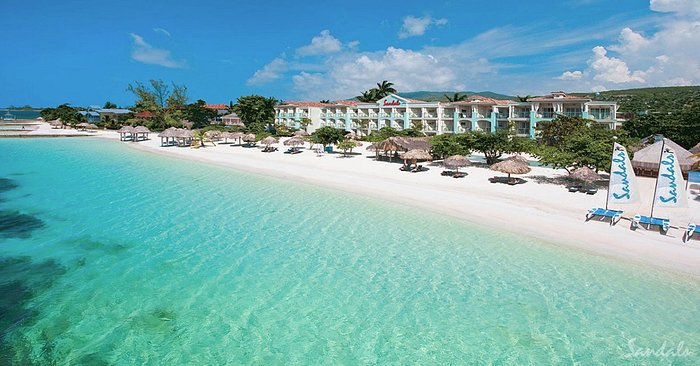 Culture and Lifestyle
Montego Bay, or MoBay as locals lovingly call it, is one of Jamaica's most vibrant cities. Its unique blend of culture, history, and modern lifestyle makes it an appealing destination for digital nomads.
The city is brimming with music festivals, art exhibits, and cultural events. I fondly remember attending the Reggae Sumfest, a week-long festival showcasing the best of reggae music. The energy and passion I witnessed were truly captivating.
Internet Speeds
In terms of connectivity, Montego Bay offers reliable internet services. The city has seen significant investment in its digital infrastructure in recent years, which means that finding high-speed internet is relatively easy. Many cafes, restaurants, and public spaces offer free Wi-Fi, making it possible to work from almost anywhere.
Co-working Spaces
Montego Bay is home to several coworking spaces catering to the needs of digital nomads. Spaces like Mobay Coworking provide a comfortable work environment with all the necessary amenities, including high-speed internet, private meeting rooms, and an inspiring community of fellow digital nomads. I've had some of my most productive days working from these spaces, and the opportunity to network with other like-minded individuals is invaluable.
Leisure and Outdoor Activities
The city is famous for its beautiful Doctor's Cave Beach, where I often find myself unwinding after a day's work. Besides relaxing on the beach, there's no shortage of outdoor activities in Montego Bay. From rafting on the Martha Brae River to exploring the Green Grotto Caves, the city offers ample opportunities for adventure.
Cost of Living
Rent: A one-bedroom apartment in the city center costs about $600 – $800. For the same apartment outside the city center, it's approximately $400 – $600. (source)
Groceries: Monthly groceries usually amount to about $200 – $250.
Dining Out: An inexpensive meal costs around $8 – $12.
Transportation: Public transportation monthly pass is about $35.
Internet: Monthly costs are around $55 for high-speed internet.
Leisure Activities: Expect to pay about $15 – $30 for a monthly gym membership, and about $10 for a movie ticket.
Challenges
As wonderful as Montego Bay is, it does present a few challenges. During the tourist high season, the city can become crowded, and prices for various services may increase. Additionally, while generally safe, it's important to be cautious and aware of your surroundings, especially at night.
In conclusion, Montego Bay is a vibrant city that offers an excellent mix of work and leisure for digital nomads. Its beautiful surroundings, rich culture, and modern infrastructure make it an attractive place for remote work. As long as you're prepared to navigate a few challenges, Montego Bay can truly be a paradise for digital nomads.
Negril
Pros
Peaceful surroundings, perfect for focused work.
Great natural beauty with beaches and cliffs.
More affordable living costs compared to Kingston and Montego Bay.
Cons
Fewer coworking spaces are available.
A slower pace may not suit everyone.
Less urban amenities.
Negril, a small but vibrant town located on the western tip of Jamaica, is a haven for digital nomads seeking a balance of work and leisure in a tropical paradise. With its 7-mile beach of white sand and azure waters, the town offers an unparalleled setting for a digital nomad lifestyle.
Culture and Lifestyle
Negril encapsulates a laid-back and leisurely lifestyle that's reflective of the larger Jamaican culture. It's a place where you can work to the soothing sounds of reggae music wafting from beachfront bars, and the smell of jerk chicken cooking nearby. In my experience, the warmth and friendliness of the locals are unmatched. They've welcomed me into their community events and festivals, enhancing my understanding and appreciation of the rich Jamaican culture.
Internet Speeds
Internet speeds in Negril can vary. While the beachfront resorts and higher-end apartments often offer fast and reliable Wi-Fi, in some of the more rural or budget accommodations, you might face connectivity issues. I recommend checking the internet facilities when choosing your living arrangements in Negril. Websites like Speedtest can be a useful tool to verify the internet speed claims of your prospective accommodations.
Co-working Spaces
While Negril doesn't yet have dedicated coworking spaces as you'd find in Kingston or Montego Bay, many local businesses, including cafes and beach bars, are nomad-friendly. The Negril Library also offers a quiet space to work. During my stay, I found a charming beachfront café with reliable Wi-Fi and made it my temporary office. There's something truly unique about working with a beautiful sea view.
Leisure and Outdoor Activities
Negril offers a wealth of leisure activities to enjoy in your downtime. You can spend your evenings watching the sunset at Rick's Cafe, which is famous for its cliff diving. I'll never forget the thrill of my first jump! For nature enthusiasts, the nearby Royal Palm Reserve and the Negril Hills Golf Club are worth exploring.
Cost of Living
Rent: A one-bedroom apartment in the city center costs about $500 – $700. For the same apartment outside the city center, it's approximately $400 – $550. (source)
Groceries: Monthly groceries usually amount to about $150 – $200.
Dining Out: An inexpensive meal costs around $8 – $10.
Transportation: Public transportation monthly pass is about $30.
Internet: Monthly costs are around $50 for high-speed internet.
Leisure Activities: Expect to pay about $15 – $25 for a monthly gym membership, and about $8 for a movie ticket.
Challenges
As delightful as Negril is, living here does come with its own set of challenges. As previously mentioned, internet connectivity can be inconsistent, especially outside the main tourist areas. During peak tourist season, the town can become quite busy, and prices for various services may increase. Additionally, public transportation isn't as robust as in bigger cities, but I found local taxis to be reasonably priced and efficient.
Despite these challenges, I found the benefits of living in Negril far outweighed any drawbacks. The laid-back lifestyle, combined with the natural beauty of the surroundings, and the welcoming local community, all contribute to making Negril a fantastic destination for digital
The Vibrant Nightlife in Jamaica
Jamaica, famous for its vivacious culture and music, boasts an exciting nightlife scene that offers a blend of reggae vibes, beach parties, and luxurious lounges. Here are some must-visit nightlife spots in Jamaica:
Kingston: The Heartbeat of Nightlife
The city of Kingston is the epicenter of nightlife in Jamaica. As the capital city, it has a mix of sophisticated lounges and energetic dance clubs.
The Quad, located in the New Kingston area, was the first multi-level nightclub in the Caribbean. It offers various vibes across its four levels, each with different music and atmosphere. I remember my first time at The Quad. I was overwhelmed by the lively energy of the Jamaican crowd. The night was filled with dancehall tunes that had everyone moving!
Usain Bolt's Tracks and Records is another great spot. The restaurant and sports bar owned by the famous sprinter Usain Bolt offers an excellent place to enjoy sports events, delicious food, and a great music selection.
Montego Bay: Luxurious Nightlife Experience
Montego Bay, one of Jamaica's main tourist hubs, offers a luxurious nightlife experience with its numerous beachfront bars and high-end clubs.
Pier 1 on the waterfront is renowned for its Friday Night party when it transforms into a buzzing open-air nightclub. The mesmerizing view of the illuminated bay, coupled with the infectious rhythms of the music, creates an unforgettable experience.
Negril: Beach Parties and Live Music
Negril offers a unique nightlife experience with its legendary beach parties and live music sessions. Rick's Café is one of the hotspots here. It's famous for cliff diving, stunning sunset views, and live reggae music. I still recall the heart-pounding thrill of cliff diving there, followed by relaxing with a cocktail while watching one of the most spectacular sunsets!
The Jungle Night Club is another spot known for its energetic atmosphere and dancehall parties. The outdoor setting amidst lush tropical greenery adds an exotic touch to your night.
Remember, wherever you choose to enjoy the night, Jamaica's nightlife is about the experience – the rhythm of the music, the taste of the food, the spirit of the people, and the tropical ambiance. It's a sensation that is hard to capture in words but will stay in your memories forever.
Top Beaches in Jamaica
Jamaica, known as the land of wood and water, is home to some of the most spectacular beaches in the world. Each beach has its unique charm, beauty, and character. Here are some of the best that you must explore during your stay in Jamaica:
Located in Negril, the Seven Mile Beach is one of the longest continuous stretches of powdery white sand beaches in Jamaica. The beach is a haven for digital nomads like us, offering a serene workspace during the day and a vibrant nightlife once the sun goes down. I remember finishing a project while watching one of the most breathtaking sunsets I've ever seen – a memory I'll always cherish.
Situated in Montego Bay, Doctor's Cave Beach is known for its crystal-clear turquoise waters and soft white sand. It's a must-visit for snorkelers. I've attended many virtual meetings from here, with the soothing sound of waves in the background making for a perfect workspace.
Frenchman's Cove in Port Antonio is a picturesque paradise surrounded by lush greenery and hills. The beach's clear, calm waters are perfect for a refreshing swim. Here, I once spent a lazy Sunday reading a book after a long workweek, finding the environment to be incredibly calming and rejuvenating.
Located near Ocho Rios, James Bond Beach, named after the famous spy novels author, Ian Fleming, who lived nearby, is a spot of unspoiled beauty. You can find me here on weekends, snorkeling and exploring the vibrant marine life – a refreshing break from the week's work.
Boston Bay Beach in Portland is a renowned surf spot with powerful waves. It's also home to the original jerk seasoning, and trust me, the jerk dishes here are a treat you wouldn't want to miss. Balancing work with surfing lessons and feasting on jerk chicken – that's a typical day at Boston Bay Beach!
Exploring the beaches of Jamaica is a never-ending journey. Each beach is a new experience, a new story, and a new discovery that adds value to your digital nomad journey. The enchanting turquoise waters, the golden sunsets, the warm sand, and the delicious jerk dishes right by the beach – it's more than just a place, it's a lifestyle.
Remember to take care of these beautiful places as you enjoy them. Let's keep these beaches clean, safe, and beautiful for everyone to enjoy!
Climate and Geography
Climate in Jamaica
Jamaica experiences a tropical climate with hot and humid weather, though higher inland regions are more temperate. There are two distinct seasons: a wet season and a dry season.
The wet season, from May to November, is characterized by heavy rainfall, particularly in September and October. During this period, there is also the potential for hurricanes, as Jamaica sits within the Atlantic hurricane belt.
The dry season, from December to April, brings milder temperatures and less frequent rainfall. The weather is generally sunny and beautiful, making it the most popular (and crowded) period for tourists. For more details, you can check Jamaica's climate guide here.
Geography of Jamaica
Jamaica is the third-largest island in the Caribbean, located south of Cuba and west of Hispaniola, the island comprising Haiti and the Dominican Republic. Its geography is quite diverse, featuring coastal plains, sandy beaches, rolling hills, and rugged mountains.
Coastal Plains and Beaches: Jamaica is famous for its stunning beaches, most notably Seven Mile Beach in Negril and Doctor's Cave Beach in Montego Bay. The coastal plains are home to most of Jamaica's cities and towns, including the capital, Kingston, which is located on the southeastern coast.
Mountains: Jamaica's interior is dominated by a range of mountains known as the Blue Mountains. This is the highest point in Jamaica, with Blue Mountain Peak reaching an elevation of over 7,400 feet. The mountains are known for their lush, green landscapes and cool, misty weather. They are also the source of the world-renowned Blue Mountain coffee.
Rainforests: The island is covered with dense rainforests, rich with exotic plants, animals, and birds. These forests are a paradise for nature enthusiasts and hikers. The Cockpit Country, a rugged and hard-to-reach area, is particularly known for its unique, cockpit karst topography.
Rivers and Waterfalls: Jamaica is home to several rivers and spectacular waterfalls. The Rio Grande, Dunn's River Falls, and YS Falls are among the must-visit spots on the island.
Jamaica's diverse geography and tropical climate make it an attractive destination for digital nomads who enjoy both beach life and exploring lush, green landscapes. Whether you're a beach lover, a hiker, or just someone who loves to be in nature, Jamaica has something to offer.
Challenges for Digital Nomads in Jamaica
Dealing with Safety Concerns
While Jamaica is a beautiful country with friendly locals, it's essential to be aware of safety issues, as with any travel destination. Petty theft and street crime can occur, particularly in urban areas and tourist hotspots. However, it's important to note that most visits are trouble-free if you take basic, sensible precautions.
Here are a few safety tips for digital nomads in Jamaica:
Stay in well-populated areas: Try to stick to busy areas, especially at night. Avoid isolated places where you might become an easy target for criminals.
Keep valuables secure: Keep your belongings close to you and avoid displaying expensive items like jewelry, cameras, or laptops in public.
Be cautious with local transportation: Use licensed taxis or reputable ride services for transportation. Be wary of unlicensed taxis as they may not be insured and may not meet safety standards.
Stay alert and aware of your surroundings: Being aware can go a long way in ensuring your safety. Pay attention to the people around you and the local environment.
When it comes to self-defense tools that are TSA-approved, one great option is a tactical pen like the Smith & Wesson SWPENMP2BK 5.8in Aircraft Aluminum Refillable Tactical Screw Cap Pen. This item looks and functions like a regular pen, but it can also serve as a self-defense tool in emergency situations.
Please note that while it's important to be prepared, the likelihood of needing to use such a tool is quite low if you're taking general safety precautions. Always prioritize prevention and de-escalation over confrontation when dealing with potential threats.
Remember: Always check current safety advice from trusted sources like your country's foreign travel advice service or the U.S. Department of State before traveling.
Legal Aspects Digital Nomads Should Consider
Navigating the visa and work permit process is an important part of planning your move to Jamaica as a digital nomad. The requirements can vary depending on your nationality and the intended length of your stay.
Tourist Visa
For short-term stays, many nationalities, including citizens of the U.S., Canada, UK, and EU countries, do not require a visa for tourist visits up to 90 days. You can check the specific requirements for your nationality on the official Jamaican consulate website.
If you're planning to stay longer than 90 days, you'll need to apply for a visa extension through the local immigration office. Extensions are generally granted for an additional 90 days.
Work Permit
As a digital nomad, if you're working for a non-Jamaican company and don't engage in the local labor market, you technically fall under a gray area. Many digital nomads work under a tourist visa since they're not "working" in the traditional sense in the country they're residing.
However, if you plan to work for a Jamaican company or start a business in Jamaica, you will need to apply for a work permit. The Ministry of Labour and Social Security handles work permits. They're usually issued for a specific job with a specific employer for a defined period.
Keep in mind that work permits are typically granted to individuals with unique skills that are in short supply in Jamaica.
Residency
If you wish to live in Jamaica permanently, you can apply for permanent residency. This is a more complicated process and usually requires living in Jamaica for some time first.
It's essential to be aware of the rules and regulations for working in any foreign country. Be sure to do thorough research or consult with an immigration expert to understand the requirements for your specific circumstances.
Remember, visa rules can change, and the process can take some time. Always verify the current requirements with the relevant Jamaican embassy or consulate well in advance of your planned travel dates.
Finally, keep in mind that this information is accurate as of mid-2023, and the actual process or requirements may vary.
Success Stories: Digital Nomads in Jamaica
There are numerous success stories of digital nomads who have made Jamaica their temporary home and thoroughly enjoyed the experience.
https://medium.com/authority-magazine/travel-and-personal-growth-sherry-arkfeld-of-digital-nomad-and-a-dog-on-why-how-traveling-can-4067ae27625b
Conclusion: Is Jamaica Right for You?
Jamaica can indeed be a fantastic destination for digital nomads, offering a balance between work and leisure. But it's important to weigh the pros and cons based on personal preferences before making a decision.
FAQs
Is the internet reliable in Jamaica?
Yes, the internet connectivity in major cities and towns is reliable, but it can vary in remote areas.
What is the average cost of living for a digital nomad in Jamaica?
The cost can vary greatly depending on lifestyle, but it's generally affordable compared to many western countries.
Can I work legally in Jamaica as a digital nomad?
Yes, but it's crucial to understand the country's visa regulations and work permit requirements.
How safe is Jamaica for digital nomads?
While Jamaica is generally safe, like any place, it's important to be cautious and aware of your surroundings.
What is the work culture like in Jamaica?
The work culture is friendly and relaxed. The local population is supportive and welcoming to foreigners.