Understanding Monterrey, Mexico From A Digital Nomad's Perspective
Monterrey, known as the Sultan of the North, is the third-largest city in Mexico, an economic powerhouse with a population of around 4.5 million. As per the World Population Review, Monterrey is not only a significant industrial and economic hub but also a center for educational and cultural development in Mexico. This city has been able to blend the conveniences of modern urban living seamlessly with the richness of its traditional Mexican heritage, making it a charming destination for digital nomads.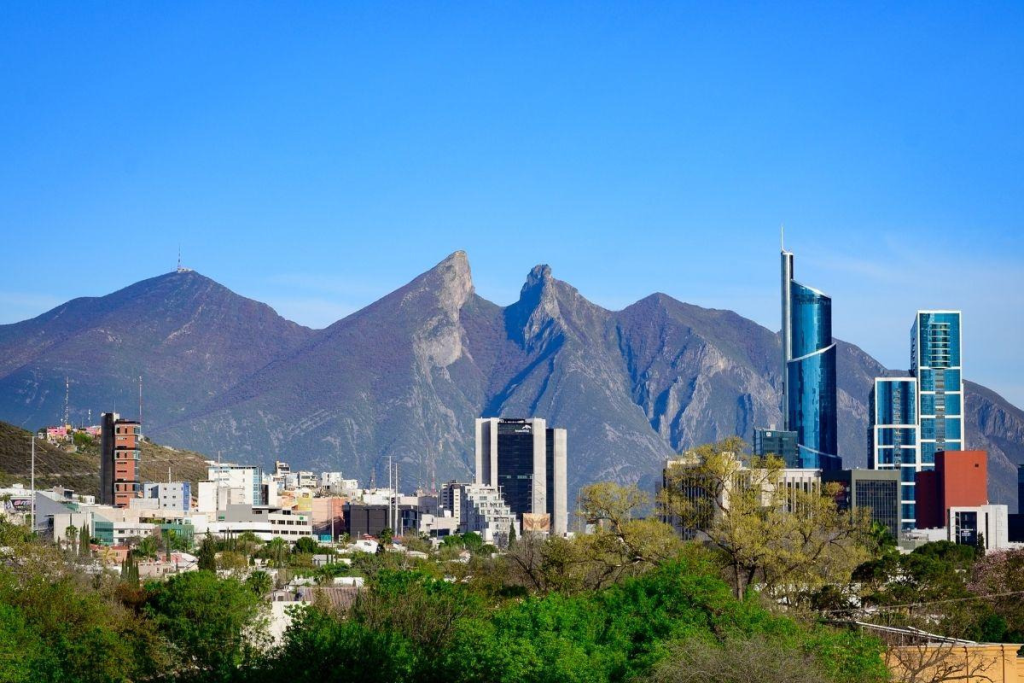 5

Reasons Why Digital Nomads

Should

Choose Monterrey
Affordability: Monterrey offers a low cost of living compared to other digital nomad hotspots, allowing for a comfortable lifestyle on a modest budget.

Internet Speed: The city boasts strong internet infrastructure and numerous co-working spaces, essential for remote work.

Climate: Monterrey's temperate year-round climate and scenic beauty make it a pleasant place to live and work.

Cultural Richness: The city is a blend of traditional Mexican charm and cosmopolitan life, offering a vibrant food, art, and music scene.

Digital Nomad Community: The thriving digital nomad community in Monterrey provides networking and social opportunities.
5

Reasons Why Digital Nomads

Should Not

Choose Monterrey
Language Barrier: While many people speak English, primarily Spanish is spoken, which might be a challenge for non-Spanish speakers.

Safety Concerns: Despite being one of the safer cities in Mexico, certain areas might still require caution, particularly at night.

Air Quality: Like many large cities, Monterrey struggles with air pollution, which could be a concern for some.

Hot Summers: Despite a generally pleasant climate, summers in Monterrey can be quite hot, which may not suit everyone's preference.

Limited International Exposure: Monterrey, while growing in popularity, isn't as internationally recognized as a digital nomad hub like Bali or Chiang Mai. This may impact the diversity and size of the expat community.
In the heart of Monterrey lies the Macroplaza, one of the world's largest city squares adorned with beautiful gardens, sculptures, and the iconic Faro de Comercio. From the top of this 70-meter-tall tower, one can take in a bird's eye view of this bustling city.
Remember the first time I visited Monterrey? The skyline, dominated by the Cerro de la Silla mountain, took my breath away. I was left in awe of the city's ability to coexist with such magnificent natural beauty. It's one of those experiences that photos simply can't capture. You need to be there to truly appreciate it. The serene and tranquil setting of the city coupled with a bustling city vibe offers an unusual yet enticing mix that appeals to every digital nomad's sense of adventure and desire for a quality life.
One remarkable aspect of Monterrey is its commitment to sustainable urban living. The Santa Lucia Riverwalk, a man-made canal that stretches from the Macroplaza to Fundidora Park, is a testament to that commitment. I fondly remember strolling along the riverwalk, enjoying the delightful blend of art, culture, and natural beauty that surrounds this charming city.
Monterrey's geographic location also offers a strategic advantage. Situated approximately 150 miles from the US border, it facilitates easy access to international locations. The General Mariano Escobedo International Airport serves several direct flights to various destinations in the US and Central America, adding to the city's appeal for digital nomads who wish to explore the wider region.
Indeed, Monterrey is not just a city, it's a lifestyle – a place that lets you balance work and leisure in the best way possible. It offers the perfect blend of opportunities for a digital nomad like me and possibly you too. Don't let the world's preconceived notions about Mexico overshadow this hidden gem. Monterrey has a lot to offer if only you're willing to explore.
How's The Climate and Geography in Monterrey?
Monterrey, dubbed the "City of Mountains," rests in a valley flanked by the breathtaking Sierra Madre Oriental mountain range. Boasting numerous natural attractions like the Cerro de la Silla, Chipinque Ecological Park, and Cascada Cola de Caballo, the city provides a scenic landscape that makes it a paradise for outdoor enthusiasts. As someone who's personally hiked these trails, I can vouch for the city's stunning natural beauty.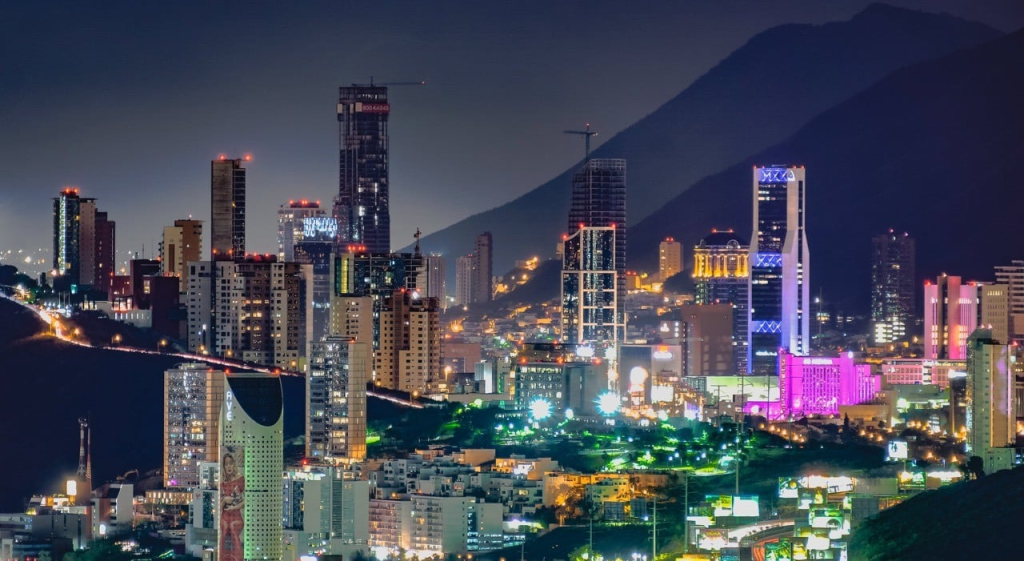 In addition, Monterrey's semi-arid climate, which ranges between mild winters and hot summers, is another standout feature. As reported by Climate-Data.org, the city has an average annual temperature of about 21.7°C (around 71°F). Such a climate is advantageous for digital nomads as it allows them to enjoy a comfortable lifestyle throughout the year.
In my personal experience, during one of my long stays in Monterrey, the weather was mostly pleasant, and I could easily plan outdoor activities or work sessions in cozy open-air cafes without worrying about abrupt weather changes. This constant agreeable climate truly adds to Monterrey's appeal as a digital nomad haven.
Is Monterrey Affordable For Digital Nomads?
In Monterrey, the options for accommodation are as diverse as the city itself, ranging from chic high-rise apartments to comfortable and budget-friendly homes. I can confidently tell you that finding a place that suits your budget and style won't be an arduous task here.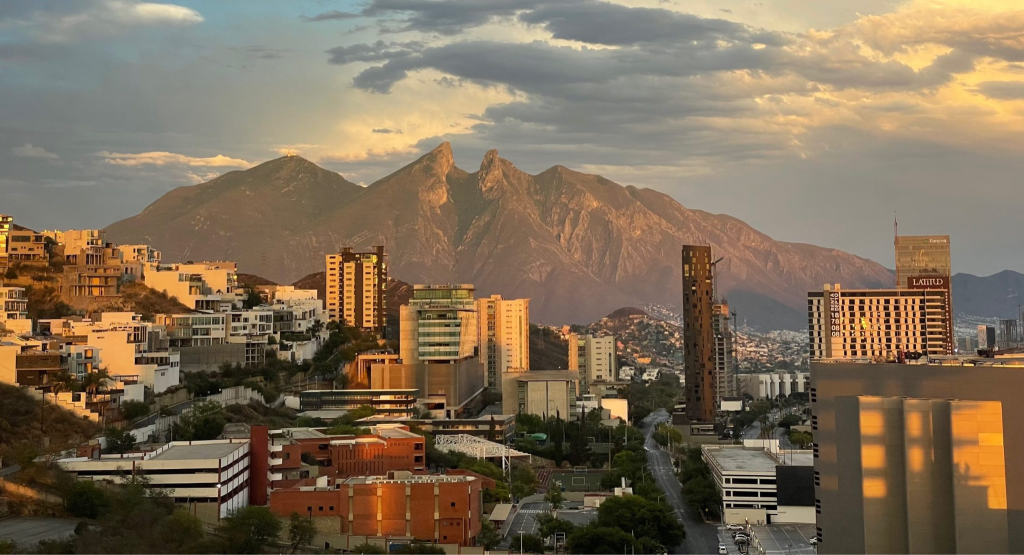 In upscale neighborhoods such as San Pedro Garza Garcia, you'll find modern condominiums offering a plethora of amenities like gyms, swimming pools, and even coworking spaces. Check out sites like Vivanuncios to browse these plush residences.
However, if you're on a tighter budget, don't fret. Monterrey has you covered with areas like Barrio Antiguo, which boasts a myriad of affordable housing options without compromising comfort or convenience. Websites like Airbnb are a great resource for finding these accommodations.
Here's a little anecdote to illustrate my point. During my stay in Monterrey, I rented a quaint, well-equipped apartment in Barrio Antiguo. Not only was the place affordable, but it also allowed me to experience the city's historic charm up close. The neighborhood, with its cobblestone streets and colorful buildings, added a whole new dimension to my digital nomad experience.
In fact, one of the perks of being in Monterrey is the cost of living. It's significantly lower compared to other popular nomad cities like New York or London. This means you can channel your savings into exploring the city's abundant culture, cuisine, and activities. A practical website to compare cost of living is Numbeo.
Whether you're looking for luxury or affordability, Monterrey's housing market has something to offer everyone. That's the beauty of this Mexican gem—it caters to a variety of lifestyles, making it a desirable destination for digital nomads around the world.
Nightlife in Monterrey is Awesome For Digital Nomads
Being a digital nomad is not all about work; it's also about enjoying life. Monterrey, with its vibrant nightlife scene, offers the perfect balance of work and play.
Firstly, let's delve into the renowned Barrio Antiguo. This historic district, with its cobbled streets and colonial architecture, transforms into a bustling hub of entertainment when the sun goes down. Packed with an array of bars and clubs, like the popular Almacen 42, it offers something for everyone.
Having lived the nomadic lifestyle myself, one of my personal favorites is Casa Morelos. This multi-faceted venue not only offers live music and DJ sets but also hosts film screenings, art exhibitions, and even food festivals. The diverse crowd, refreshing cocktails, and electrifying music set a lively backdrop for letting your hair down after a hard day's work.
For those who enjoy craft beers, Almacén 42 is a must-visit. Their selection of local and international brews is impressive. As a bit of an ale aficionado myself, I was pleasantly surprised by their Mexican craft beer selections. Coupled with their rustic, laid-back ambiance, it's the perfect place to unwind.
If you're more inclined towards a sophisticated setting, the rooftop bars in Monterrey provide stunning city views alongside your drink of choice. The Sky Bar at the Habita Hotel is a classy venue that offers an enchanting panoramic view of the city skyline. I remember the feeling of tranquility sipping a margarita, watching the city lights shimmer against the mountainous silhouette.
For dance enthusiasts, Café Iguana is the go-to place. Known for its rock music and vibrant dance floor, this place will make you move to the beat, no matter your dancing skills. One night, to the surprise of my fellow nomads and I, we found ourselves in a Salsa showdown with the locals. It was an unforgettable experience!
Monterrey's nightlife truly reflects its cultural diversity, combining the traditional with the contemporary. As a digital nomad, the city offers you not just a conducive work environment but also an exciting and immersive cultural experience. Remember, all work and no play makes for a dull nomad, and Monterrey ensures that is never the case!
Outdoor Activities Options Are Endless In Monterrey For Digital Nomads
Monterrey, with its captivating natural surroundings, boasts a cornucopia of outdoor activities, making it a paradise for nature lovers and adventure seekers.
Hiking and Trekking Opportunities
For instance, Monterrey is home to the spectacular Cumbres de Monterrey National Park (official site), offering a wealth of hiking and trekking opportunities. Just recently, I embarked on a hiking adventure up to Chipinque, a well-known trail within the park. The panoramic view from the top was simply awe-inspiring. Imagine working remotely for a week and then spending your weekend reconnecting with nature on such a trail. Sounds rejuvenating, doesn't it?
Rock Climbing
Then there's the world-renowned Huasteca Canyon, a rock climber's haven. I remember my first rock-climbing experience at the canyon. Even though I was a novice, the climbing community there was incredibly supportive and helpful, making it an unforgettable experience.
Water Sports
But it's not just about hiking or rock climbing. Monterrey's Santa Catarina River provides numerous water-based activities. Kayak Monterrey offers guided kayaking tours, a great way to enjoy the city from a different perspective. There's nothing like the thrill of navigating the river's gentle currents on a warm afternoon.
Cycling
Furthermore, Monterrey's well-maintained cycling paths offer a great way to explore the city while getting some exercise. There's a route that runs along the iconic Paseo Santa Lucia, a man-made river connecting the city's two major parks. I often rent a bike from Ecobici and enjoy an evening ride along this scenic path.
To sum up, Monterrey's blend of mountainous terrain, rivers, and urban parks offers a diverse range of outdoor activities that are as invigorating as they are accessible. So, whether you're an adrenaline junkie or a casual outdoor enthusiast, Monterrey has got you covered.
Coworking Spaces in Monterrey
If you're a digital nomad, one of your primary concerns is, without a doubt, internet connectivity. In Monterrey, you won't be disappointed. The city is a hub for coworking spaces, each offering a unique ambiance coupled with fast, reliable internet.
Take WeWork, for example, with its locations spread across the city. When I first set foot in one of their Monterrey spaces, I was impressed by the professional yet comfortable atmosphere. Whether you're a fan of open-concept spaces that inspire creativity or prefer quiet, private areas for focused work, WeWork has it all. Their high-speed Wi-Fi never let me down, even when on video calls or downloading large files.
If you're looking for something a bit more local, consider Regus. With its commitment to providing high-quality workspaces, Regus is another great option. I remember a week when I had a pile of work to get through. I chose a Regus office in Monterrey, and it turned out to be a perfect decision. Their ergonomic chairs and ample desk space provided a comfortable working environment, making those long hours a bit more bearable.
For those who appreciate a community vibe, Convivo, a local Monterrey-based coworking space, might be just the place for you. Their open spaces, mixed with the aroma of freshly brewed coffee, foster an environment that encourages collaboration and creativity. I recall attending one of their networking events and being delighted by the vibrant mix of digital nomads and local entrepreneurs.
Each of these spaces offers more than just a desk and internet connection. They are places where you can network, exchange ideas, and, importantly, feel part of a community while working remotely. If you haven't tried coworking in Monterrey, you're missing out on a unique and enriching experience.
Monterrey's Vibrant and Diverse Culture
Rich Local Cuisine
Monterrey, often hailed as the culinary capital of Mexico, serves up a gastronomic spectacle that is sure to captivate your senses. It's not just about tacos and enchiladas; there's a profound depth and richness to the local food scene that embodies the vibrant spirit of this metropolis.
Having had the privilege of living in Monterrey for several months, I can personally attest to the veritable feast that awaits every food lover in this city. Here's a glimpse of some must-try delicacies.
Cabrito (baby goat), a Monterrey specialty, is an experience not to be missed. Roasted over an open fire, this dish is a testament to Monterrey's ranching culture. A visit to El Rey del Cabrito, a locally acclaimed restaurant, is an absolute must for the best cabrito experience.
Another Monterrey favorite is Machaca con Huevo. Originally a cowboy dish, it is made from dried, pounded beef combined with eggs. The unique texture and flavors of machaca make it a favorite breakfast dish among locals. On my first visit to Monterrey, I remember starting my day with a plate of this hearty meal at Café El Paseo. It not only fueled my day but also gave me an authentic taste of Monterrey's food culture.
For a refreshing treat, you can't go past the local street drink, Aguas Frescas. These thirst quenchers come in a variety of flavors, from sweet tamarind to tangy hibiscus. The local markets, such as Mercado Juárez, offer a delightful array of these beverages.
Lastly, Monterrey's street food scene is the pulse of the city's culinary landscape. From roadside taco stands to food trucks serving fusion cuisine, there's an exciting culinary discovery at every corner. For me, an evening walk in the bustling Barrio Antiguo often ended with a scrumptious street food spree.
In Monterrey, food isn't merely a survival necessity – it's an expression of the city's culture, history, and hospitality. As a digital nomad, immersing yourself in this rich local cuisine will provide an authentic and unforgettable Monterrey experience.
Art and Music Scene
Monterrey is a city that truly lives and breathes arts and music, known across Mexico for its rich cultural legacy. Museo de Arte Contemporáneo (MARCO), a top-rated museum housing national and international contemporary art, draws artists and art enthusiasts from around the world. If you have the chance to visit, don't miss out on the MARCO.
For those who appreciate the grandeur of theatrical performances, the city boasts Teatro de la Ciudad, showcasing a variety of performances from plays, concerts to ballet. I remember watching a mesmerizing ballet performance there that left me spellbound, the dancers moving as fluidly as water over a fall. It's an experience I highly recommend to anyone visiting Monterrey.
A visit to the Barrio Antiguo, the city's old quarter, gives you a taste of Monterrey's vibrant nightlife, offering a variety of pubs and clubs that play music genres ranging from traditional Mexican to modern pop and rock. This district is also the epicenter of the city's music festivals, most notably the Monterrey City Festival, which showcases a wide array of local and international talent. Being part of this festival was an extraordinary experience. The air was electric, filled with rhythm, enthusiasm, and unity – a testament to the power of music.
Monterrey's art and music scene isn't just about entertainment; it's about community, culture, and connection. As a digital nomad, diving into these experiences allows you not just to observe but to actively participate in the local culture. These experiences, rich in color and emotion, are a vital part of the unique tapestry of life in Monterrey.
Safety and Security in Monterrey
For any digital nomad considering a new destination, one cannot overlook the issue of safety. Rest assured, Monterrey is not only considered safe, but it's also ranked among the safest cities in Mexico, especially in areas frequented by tourists and expatriates. In my personal experience living and working in Monterrey, I've found the locals to be warm, welcoming, and ready to lend a hand to newcomers in their city.
Nevertheless, like any major city worldwide, it's important to stay vigilant, use common sense, and follow basic safety practices. Monterrey has local law enforcement that actively works to ensure the safety of both locals and visitors. They regularly patrol tourist areas and are generally approachable if you need assistance.
To give you a personal anecdote, I remember one evening when I was working late at a local café in Barrio Antiguo, a popular area in Monterrey. I was slightly apprehensive about walking back to my apartment, but the café owner reassured me about the safety of the neighborhood. As I stepped outside, I noticed a patrol car making rounds, reinforcing the sense of safety I'd been promised.
I also discovered an app called "Monterrey City Police App," which allowed me to report any emergencies directly from my phone. This useful tool gave me an extra level of security during my stay.
In terms of online safety, as digital nomads, we often forget that safety extends to the digital realm as well. Public Wi-Fi networks can sometimes pose a security risk. However, coworking spaces in Monterrey, like WeWork and Regus, offer secure, high-speed internet connections, protecting your digital workspace.
In conclusion, Monterrey offers a safe and secure environment, giving you the peace of mind to work and enjoy the city's offerings at your own pace. Whether it's the friendly locals, proactive local law enforcement, or digital safety measures, Monterrey has you covered.
The Digital Nomad Community Is Growing In Monterrey
Over the years, Monterrey has cultivated a growing and vibrant community of digital nomads, freelancers, and remote workers. You might wonder, "How?" Well, through a plethora of local meetups, networking events, and coworking spaces that foster community building and professional growth.
Consider Selina, a popular co-living and coworking space in Monterrey. Their spaces are designed to bring together like-minded individuals from diverse backgrounds. These spaces are more than just a place to work; they are social hubs where nomads can collaborate, share ideas, and even spark their next big project.
For digital nomads looking for an even deeper sense of community, there are also a number of active Facebook groups, like the Digital Nomads Monterrey group. It's an active platform for nomads in the city to connect, share experiences, or seek advice.
Remember, becoming a digital nomad isn't just about the freedom of working from anywhere. It's also about becoming part of a global community, and Monterrey certainly has a thriving one.
Speaking from my personal experience, I recall attending a networking event hosted by a local coworking space during my visit to Monterrey. It was an enriching experience, as I found myself amidst creative thinkers from all around the world. We shared our journeys, exchanged ideas, and guess what? I even found my current project partner at that event.
This instance is a testimony to Monterrey's dynamic digital nomad community that fosters creativity, collaboration, and even provides avenues for professional growth. It's one of the many reasons why Monterrey is rapidly becoming a hub for digital nomads. So why not take a chance and be a part of this thriving community?
Accessibility to other Cities and Attractions
Monterrey's strategic location offers easy access to other cities and attractions. What's more, the local transportation system is efficient and affordable, making those weekend getaways more feasible.
Wrapping It Up
In conclusion, Monterrey's mix of reliable infrastructure, affordable cost of living, vibrant culture, safety, and lively digital nomad community make it a compelling choice for digital nomads. While every city has its unique charm, Monterrey undoubtedly shines as a potential digital nomad hub. Why not consider Monterrey, Mexico, for your next digital nomad adventure?
FAQs
Is Monterrey, Mexico safe for digital nomads? 
Yes, Monterrey is considered one of the safest cities in Mexico, especially in tourist and expat-popular areas.
Does Monterrey offer a good internet connection? 
Absolutely! Monterrey boasts numerous coworking spaces with fast, reliable internet, making it perfect for remote work.
How is the cost of living in Monterrey, Mexico? 
The cost of living in Monterrey is generally lower compared to other international digital nomad destinations.
What is the climate like in Monterrey? 
Monterrey enjoys a temperate climate, with average temperatures around 70°F.
Does Monterrey have a digital nomad community? 
Yes, Monterrey has a thriving digital nomad community, offering an excellent opportunity to network and share experiences.