Introduction to Playa Del Carmen
As a digital nomad myself, I've always been on the lookout for that perfect place to call home, even if only for a few months. You know, the kind of place where you can be productive, but also enjoy life to the fullest. Well, let me tell you, I think I've found it in Playa Del Carmen, or "PDC". This picturesque city, located on the beautiful Caribbean Sea, is rapidly becoming the go-to place for digital nomads like me. The city, once a sleepy fishing village, has blossomed into a cosmopolitan destination that perfectly blends modern amenities with natural beauty.
I remember my first day in Playa Del Carmen. I arrived just as the sun was setting, and the sky was painted with hues of pink and orange. I couldn't help but feel a sense of excitement and anticipation as I took in the vibrant atmosphere, the welcoming locals, and the promise of adventure just around the corner. It didn't take long for me to realize that this was the place where I could build my dream digital nomad lifestyle. And I'm here to tell you why you should consider it too.
Geography and Climate
Weather Conditions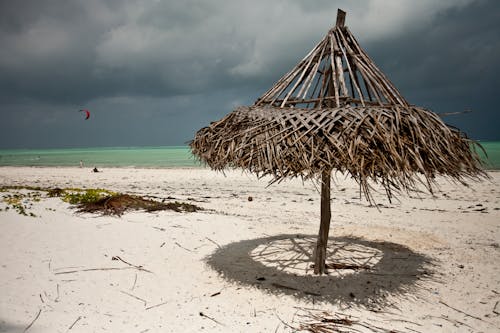 The climatic conditions in Playa Del Carmen truly make it an ideal haven for digital nomads. The city enjoys an average annual temperature ranging from a comfortable 74°F to 84°F (23°C to 29°C), allowing you to soak in the sun while working through your digital tasks. The perpetual sunshine complemented by a perfect blend of warmth and humidity lends an irresistible charm, making the city a tropical paradise.
The city experiences its monsoon season from June through October, which brings intermittent rain showers. However, these are typically brief and swiftly succeeded by bright, sunny skies. I recall an incident when I was engrossed in my work at a beach café, and it started raining abruptly. Swiftly, I packed my laptop and took shelter under a nearby palapa. Interestingly, the rain ceased within a quarter of an hour, unveiling a spectacular double rainbow – an experience I will cherish forever.
For an in-depth understanding of Playa Del Carmen's monthly weather patterns, you can visit this website for comprehensive weather data.
However, it's important to be cognizant of the hurricane season that lasts from June to November. While it's rare for Playa Del Carmen to be in the direct line of hurricanes, it's always wise to stay updated and prepared. I personally ensure to regularly follow local weather updates and have an emergency response plan ready for unforeseen situations.
In conclusion, Playa Del Carmen's climate strikes a perfect balance – it's never too hot or too cold. Even the occasional rains serve as a refreshing interlude from the constant sunshine. It's no surprise that this city has become a preferred destination for an increasing number of digital nomads.
Geographic Location
The exceptional geographic positioning of Playa Del Carmen is one of its most striking features that I, and undoubtedly many others, find extremely compelling. This city, a precious jewel in the heart of the spectacular Riviera Maya, presents a blend of awe-inspiring natural splendor and thrilling activities that are hard to resist.
Picture this: every morning, the sun's warm embrace greets you as the rhythmic lullaby of waves hitting the shore creates a serene backdrop. This sort of setting serves as a daily reminder that life is a feast to be relished and treasured. Moreover, the city's strategic location makes it an ideal base for exploring some of the region's most captivating landmarks.
Just a stone's throw from Playa Del Carmen are the time-honored Mayan ruins of Tulum and Coba. I can still recall the electrifying feeling that rushed over me during my inaugural visit to Tulum – standing on the cliff's edge, gazing at the turquoise sea, and absorbing the place's historical resonance. It's an enchanting experience that is not to be overlooked. You can discover more about Tulum here.
One aspect of Playa Del Carmen's geographic advantage that I particularly appreciate is its closeness to numerous breathtaking natural parks in the region, including Xcaret and Xel-Há. These eco-parks serve as the perfect retreat for those instances when you need a respite from work and yearn for a reconnection with Mother Nature. They offer a variety of activities, ranging from snorkeling and zip-lining to wildlife spotting and cultural immersion. Find more about Xcaret here and Xel-Há here.
And of course, we can't overlook the marvelous beaches that dot the vicinity. Upon settling in Playa Del Carmen, I made it my mission to explore as many beaches as possible. One beach that stands out is Akumal Beach, just a quick 30-minute trip from the city center. This idyllic location is perfect for a swim alongside sea turtles in crystal-clear waters. You can read more about Akumal Beach here.
So, for digital nomads seeking the perfect harmony between work and leisure, the outstanding geographic positioning of Playa Del Carmen is undeniably a huge draw. Believe me, once you've settled in, the thought of leaving will feel like a distant notion.
Great Internet Connection
I can affirm that securing a robust internet connection in Playa Del Carmen is remarkably simple. It's almost as if each corner of this vibrant city houses an inviting café or a fashionable restaurant offering free Wi-Fi, ensuring you're always within reach of a reliable connection.
There's a particular instance that springs to mind when considering the city's impressive connectivity. I was facing a looming project deadline and found myself enjoying delectable tacos al pastor at a charming local eatery. The Wi-Fi speed was astonishingly swift, facilitating seamless file uploads and unhindered communication with my team. It's hard to rival the fusion of productivity with such enticing culinary delights!
Aside from the numerous cafés and restaurants, Playa Del Carmen hosts a variety of co-working spaces, each boasting high-speed internet. These environments are purpose-built for digital nomads and remote workers, guaranteeing an optimal setting for productivity. Plus, the networking possibilities with other driven individuals are truly invaluable!
For those who prefer to work within the sanctuary of their home or Airbnb, fear not! Playa Del Carmen is served by a selection of internet service providers offering high-speed connections at affordable rates. Consider checking out izzi and Totalplay for some competitive plans to get you started.
Moreover, should you ever require a backup connection, remember that your smartphone can function as a personal hotspot in an emergency. Given the expanding availability of 4G and 5G networks, maintaining connectivity in Playa Del Carmen is genuinely effortless.
To sum up, Playa Del Carmen has all your internet connectivity needs covered. Whether you're working from a hammock swaying gently by the beach or an air-conditioned co-working space, you'll experience no difficulty in staying connected and productive in this digital nomad paradise.
Cost of Living
Housing Options and Cost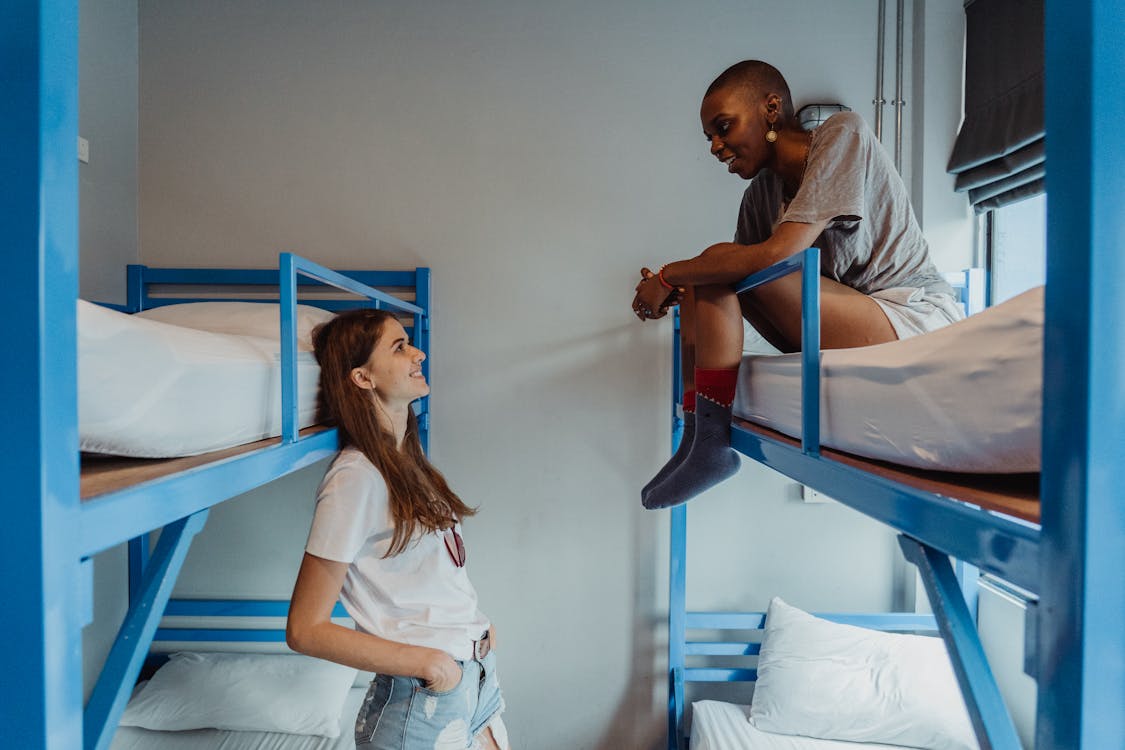 ---
Where To Stay
---
Playa Del Carmen, with its enticing blend of tropical charm and urban amenities, provides a plethora of accommodation options to suit every lifestyle and budget. The city is well equipped to cater to the diverse preferences of digital nomads, from those looking for an economical setup to those willing to splurge for a luxury experience.
Upon my initial arrival in Playa Del Carmen, I was mindful of my expenses and delighted to find a quaint Airbnb apartment at a mere $25 per night. The apartment, although modest, provided all the necessary comforts such as a decent kitchen, a comfy bed, and even a quaint balcony for my morning coffee ritual. Over time, I realized that for digital nomads planning an extended stay, there are significant savings to be made on monthly rentals. Eventually, I upgraded to a charming one-bedroom apartment, complete with a rooftop pool, at an incredibly reasonable rate of $600 per month.
For those who enjoy the finer things in life, Playa Del Carmen doesn't disappoint. The city offers an array of luxurious condos and villas located along the beachfront, complete with cutting-edge facilities, spectacular views, and instant access to the city's finest beaches. These premium accommodations generally range from $1,200 to $3,000 per month. While the price might seem steep, the mesmerizing views and prime locations are unquestionably worth the investment.
Let's not overlook the digital nomads who seek a balance between comfort and affordability. There are numerous chic boutique hotels and contemporary apartments that offer a touch of luxury without burning a hole in your pocket. I've known fellow digital nomads who've snagged great deals on two-bedroom apartments equipped with shared pools and gym facilities, all for roughly $800 per month.
The beauty of Playa Del Carmen lies in its versatility. Regardless of your accommodation needs or financial considerations, the city offers something for everyone. Whether you're on the hunt for the epitome of luxury or a simple, cozy space to unwind after a day of adventure and work, you're bound to find a place in Playa Del Carmen that feels just like home.
The Affordability and Diversity of Food and Drink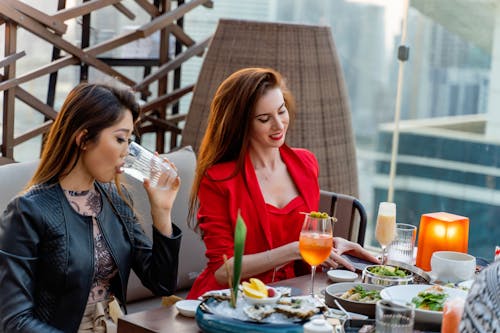 In Playa Del Carmen, the gastronomic scene doesn't just offer culinary variety; it's also an affordable exploration of flavors. This city is a gastronome's dream come true, merging local and global cuisines into a melting pot that will tantalize your palate.
Start your day with a traditional breakfast at one of the local panaderías, such as El Horno, where a delightful pastry or a selection of fresh fruit only sets you back a few dollars. One cannot forget the pleasure of indulging in a concha, a traditional Mexican sweet bread topped with a sugary crust, and a freshly brewed coffee from a café like Ah Cacao—a heavenly way to kick start your morning!
Lunchtime in Playa Del Carmen is a treat for the senses. Numerous taquerias dot the city, offering delectable tacos for an astoundingly affordable price of just $1 each. Sharing a lunch break with a fellow digital nomad at a popular taqueria like El Fogón, we indulged in a variety of tacos brimming with succulent meats, crisp vegetables, and zesty salsas. It was an unforgettable and economical culinary experience that also offered a chance to share travel stories.
When the evening rolls in, Playa Del Carmen's dinner scene is just as enticing. From quaint, family-owned establishments to high-end restaurants, there's something for everyone. Seafood lovers can find fresh ocean fare at reasonable prices, like my memorable dinner at a beachside restaurant like Lido Beach Club, where a grilled fish dish was served as the sun set over the horizon.
For a more lavish dining experience, Playa Del Carmen doesn't disappoint. The city is home to numerous upscale restaurants, such as Trujillos, where the fusion of international and Mexican cuisine will leave you enchanted. Expect a bill of around $30-$50 per person for a meal in these gourmet establishments.
Lastly, Playa Del Carmen's vibrant nightlife cannot be overlooked, with a myriad of bars, clubs, and lounges offering everything from refreshing micheladas to fruity cocktails for a few dollars. My favorite memory involves a lively evening out with friends at Santanera, where we sampled various tequila cocktails and danced into the early hours, all without a hefty price tag.
Overall, Playa Del Carmen presents an affordable gastronomic adventure, catering to every budget and taste. With such a diverse and affordable culinary scene, both your palate and your wallet will undoubtedly appreciate the city's epicurean offerings.
Transportation Costs
Living in Playa Del Carmen comes with the advantage of easy and cost-effective transportation options. The city's public transit is not only efficient but also quite affordable, offering a myriad of choices tailored to fit various needs and preferences.
Pedaling Through Paradise: Bicycling
For those who lean towards environmentally-friendly ways of commuting, Playa Del Carmen is a paradise. The city's infrastructure is incredibly bike-friendly, offering an enjoyable and healthy way of exploring the surroundings. In my own experience, I spent a month bicycling around the city, a venture that cost me a mere $50 for bike rental. It was an unforgettable experience, where I could explore the city at my leisure while savoring the tropical breeze on my face. Numerous bike rental services like Playa Bike Rentals offer competitive prices and excellent service.
Reliable and Affordable: Taxis
Taxis in Playa Del Carmen are an economical choice for quick commutes around the city. However, it's always a good idea to settle on a fare before embarking on your journey to avoid confusion later. For short in-city trips, the fares usually range from $2 to $5. As a digital nomad, I found taxis particularly useful after long hours at a coworking space or for those heavy grocery trips back home.
Economical Commuting: Colectivos
For budget-conscious travelers, 'colectivos' serve as a fantastic option. These shared vans follow fixed routes and are a common mode of transport for both locals and tourists. Colectivo fares typically fall between $1 and $3, depending on the distance. My own adventure aboard a colectivo to the neighboring city of Tulum was a cost-effective and enjoyable experience.
Exploring Further: ADO Buses
For those planning to venture beyond Playa Del Carmen and explore the broader Yucatan Peninsula, ADO buses offer a comfortable and cost-effective solution. You can check the schedules and book tickets in advance via their official website. To give you an idea, a one-way journey from Playa Del Carmen to Cancun generally costs between $5 and $7, depending on the time and the type of bus.
Choosing the most suitable transportation mode in Playa Del Carmen can help you manage your budget effectively while enjoying the city's vibrant atmosphere. This cost-effectiveness and convenience further solidify Playa Del Carmen's reputation as a perfect choice for digital nomads.
Co-Working Spaces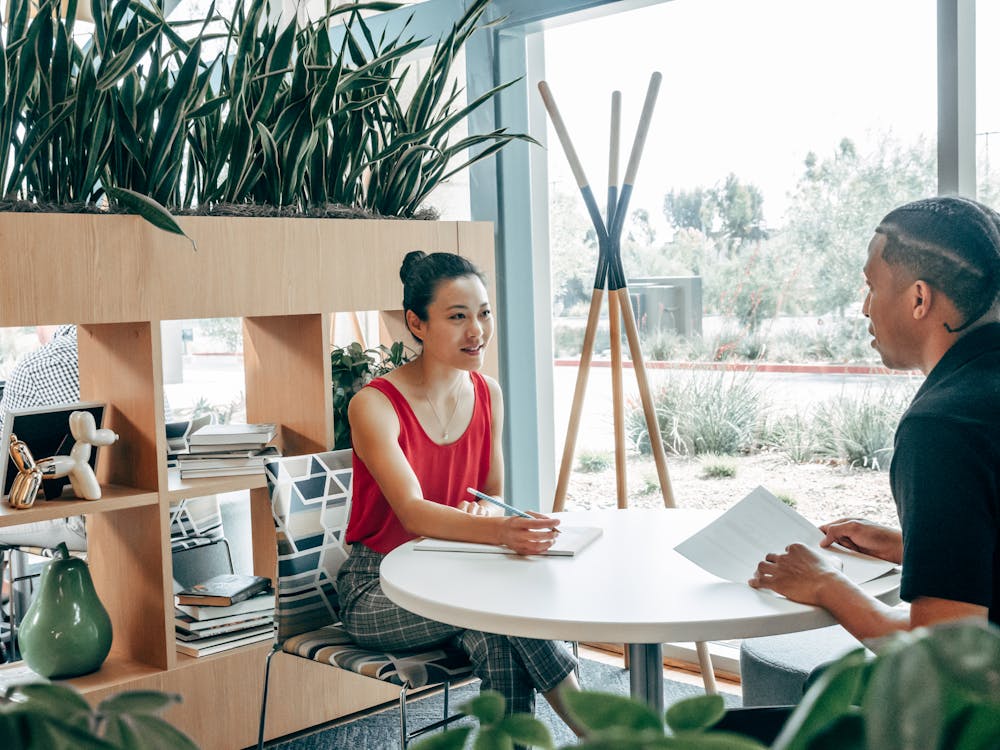 As a digital nomad myself, I've had the pleasure of exploring various co-working spaces in Playa Del Carmen. The city is home to several fantastic co-working spots that cater to every need. Not only do these spaces provide a comfortable and productive environment, but they also foster a sense of community among like-minded individuals.
I remember my first time stepping into Nest Coworking, one of the most popular spots in town. The friendly staff greeted me with warm smiles and showed me around the cozy, well-equipped space. Nest offers a mix of open desks and private offices, along with fast Wi-Fi, air conditioning, and unlimited coffee. I particularly enjoyed the outdoor terrace where I could work while soaking up the Caribbean sun.
Another gem I discovered was Bunker Coworking, located in the heart of the city. Bunker is all about fostering a collaborative environment where digital nomads can exchange ideas and grow together. They offer daily, weekly, and monthly plans, allowing for flexibility. And if you're like me and love getting to know the local community, Bunker often organizes social events for its members.
One of my favorite memories from my time in Playa Del Carmen was attending a networking event at Selina CoWork. Located within the trendy Selina hotel, this co-working space offers a vibrant atmosphere perfect for making connections. Not only do they provide excellent facilities for work, but they also offer access to the hotel's pool, bar, and yoga classes, which made it feel like a perfect blend of work and play.
These are just a few of the many co-working spaces that Playa Del Carmen has to offer. The city truly understands and caters to the needs of digital nomads, making it an ideal location for remote work. So, if you're considering a change of scenery and looking for a place where you can work, network, and enjoy a fantastic work-life balance, Playa Del Carmen should definitely be on your radar.
Community Interaction in Playa Del Carmen
The thriving and multicultural community of Playa Del Carmen unquestionably stands out as one of its defining features. Upon my initial arrival, I was met with an outpouring of friendliness that quickly made me feel at home. The locals have a natural knack for making connections, turning a casual chat at a coffee shop or a beach into the start of lasting friendships.
Playa Del Carmen is a global crossroads, a convergence of expatriates and globetrotters from every corner of the globe. This melting pot of cultures adds an international flair that not only enriches the city's character but also facilitates integration for digital nomads. The prevalence of English speakers among the locals, along with a plethora of other languages represented, minimizes language barriers.
An unforgettable moment during my sojourn in Playa Del Carmen was an engaging language exchange event at La Perla Pixan Cuisine & Mezcal Store. This unique encounter allowed me to hone my Spanish skills while assisting others in mastering English – all within a convivial, social setting. Such gatherings are a testament to the welcoming and inclusive spirit that characterizes Playa Del Carmen's community.
Networking and connecting with others who share similar experiences is made easier through social media platforms. Facebook groups such as Expats & Locals in Playa Del Carmen and Digital Nomads Playa del Carmen serve as helpful forums for making connections, exchanging advice, and keeping abreast of local happenings.
The local community's commitment to sustainability and environmental conservation is deeply embedded in its ethos. The presence of eco-conscious initiatives and businesses, like La Troupe, a boutique offering sustainable fashion and accessories, is a testament to this commitment.
In essence, the local community in Playa Del Carmen plays a pivotal role in defining the city as an ideal hub for digital nomads. The blend of a welcoming ambiance, international influences, and a strong sense of communal togetherness effortlessly creates a home away from home.
Work-Life Balance Opportunities
Unwinding and Adventure in Playa Del Carmen
The opportunities for relaxation and excitement in Playa Del Carmen are virtually limitless, making it a haven for those seeking to balance their professional commitments with a rich and fulfilling leisure life.
A must-visit destination in Playa Del Carmen is undoubtedly Mamitas Beach Club. Picture this – you're lounging in the radiant sunshine, sipping a revitalizing cocktail, and the azure waters of the Caribbean Sea are just a stone's throw away. The vibrant atmosphere, pulsating with lively music, serves as the ideal backdrop for decompressing after a day filled with work.
For those intrigued by history, you can embark on an expedition to the nearby Mayan ruins. Destinations such as Tulum and Coba are easily accessible, and they provide an enthralling window into a bygone civilization. Make sure your camera is at the ready, as the panoramas are genuinely awe-inspiring!
Seeking a dose of adrenaline? Xplor Park is your ultimate playground. From soaring through the air on a zipline to navigating rough terrains in amphibious vehicles and swimming in subterranean rivers, it's an adventure-seeker's paradise. After an action-packed day, you can satiate your hunger at El Fogon, an authentic local eatery renowned for its tantalizing tacos al pastor.
When the call of the wild beckons, the Sian Ka'an Biosphere Reserve is the place to be. This UNESCO World Heritage site is a sanctuary for a variety of wildlife and boasts some of the most picturesque landscapes you'll ever witness. It's an idyllic location for an intimate eco-tour.
The nighttime in Playa Del Carmen is just as enticing as the daytime, if not more. The city is famous for its electrifying nightlife, with Calle 12 being the epicenter. Establishments like Coco Bongo offer a night of memorable performances and endless dancing, rounding off the perfect digital nomad experience.
With such an array of leisure activities right at your disposal, it's evident why Playa Del Carmen is the ultimate sanctuary for digital nomads.
Holistic Wellness in Playa Del Carmen
The lifestyle in Playa Del Carmen inherently promotes holistic wellness, harmonizing the mind, body, and spirit. The city's relaxed ambiance perfectly complements its plethora of health-oriented amenities, making it a sanctuary for wellness enthusiasts.
Drawing from personal experience, the thriving yoga community in Playa Del Carmen is truly impressive. As a passionate practitioner myself, I was captivated by the multitude of yoga studios catering to various proficiency levels. One studio that struck a chord with me was Yogaloft. This aesthetically pleasing facility offers a myriad of styles, including Vinyasa, Hatha, and Ashtanga. The well-versed and amicable instructors further enhance the overall experience, making each session worthwhile.
For fitness aficionados who relish an intense workout, Playa Del Carmen is teeming with state-of-the-art gyms and fitness centers. A personal recommendation would be The Gym Playa Del Carmen. This modern fitness hub offers superior equipment and professional trainers. Additionally, they host engaging group classes like Zumba and kickboxing, adding a social and fun element to your fitness routine.
Nutrition is an integral part of a well-rounded wellness approach. Playa Del Carmen boasts numerous health food shops, organic markets, and juice bars. A personal favorite is Bio-Organicos, a quaint café cum health food store that serves mouth-watering vegan and vegetarian dishes. They also offer an impressive array of organic groceries and dietary supplements.
The city also caters to individuals seeking the therapeutic benefits of alternative wellness practices. Numerous spas and wellness centers offer diverse treatments aimed at rejuvenation and relaxation. One such haven is the Mayan Clay Spa, known for incorporating locally sourced Mayan clay in their treatments. The unique experience of feeling one with nature as the clay works its magic on your skin is simply indescribable.
In conclusion, Playa Del Carmen presents a comprehensive approach to health and wellness, aligning seamlessly with the digital nomad lifestyle. This city provides the ideal environment to nurture your body, expand your consciousness, and stimulate your senses while maintaining a balanced work-life dynamic.
Safety and Security in Playa Del Carmen
Regarded as a safe haven for both locals and tourists, Playa Del Carmen boasts a firm commitment to maintaining an environment that's both secure and welcoming. It's normal for newcomers to question the safety of a new location, and I was no different when I first set foot in Playa.
However, my initial apprehensions faded away as I spent more time in this charming city. A close friend, a seasoned resident of Playa Del Carmen, shared her insights, which significantly influenced my perspective. She noted, "Initially, I was skeptical about solo night walks, but I soon realized it's no different than any other city I've experienced. As with anywhere, being aware of your surroundings and exercising common sense go a long way."
It's crucial, however, to adhere to basic safety guidelines, such as refraining from displaying expensive items, avoiding isolated areas at late hours, and always keeping a watchful eye on personal belongings. Seeking advice from locals or expatriates about areas to be cautious of and effective safety measures is highly recommended.
Digital nomad-centric online platforms like the Playa del Carmen Digital Nomads and the Expats & Locals in Playa del Carmen Facebook groups serve as valuable resources for newcomers. You can find a wealth of information, ranging from personal experiences to the latest safety updates, by engaging in these online communities.
My sense of security in Playa Del Carmen was further reinforced by the visible and active police presence, particularly in areas bustling with tourists. The local law enforcement officers are typically approachable and willing to assist, so don't hesitate to contact them if you need any help or have safety concerns.
Availability of Fundamental Amenities
Playa Del Carmen stands out as a prime choice for digital nomads, owing to its seamless availability of crucial amenities. This city is designed to cater to your every need, ensuring a stay that is both pleasurable and convenient.
Healthcare Infrastructure
The healthcare standards in Playa Del Carmen are worthy of applause. The city is dotted with numerous healthcare facilities, hospitals, and clinics that provide exemplary medical services. A personal anecdote comes to mind when I had a minor mishap while surfing – an immensely popular activity here – and required a few stitches. A local clinic came to my rescue where the staff was highly professional and attentive, tending to my wounds promptly. I was fit and back on the beach by the next day, truly a testament to the quality of healthcare available.
For more critical medical situations, Cancun, boasting world-class healthcare facilities, is merely an hour's drive away. Facilities like Hospiten and Galenia Hospital are noteworthy.
Financial Management
The digital nomad lifestyle in Playa Del Carmen is made even more manageable with its array of banking facilities. ATMs and banks are scattered throughout the city, including globally recognized names like HSBC, Santander, and Scotiabank. I've found it extremely easy to withdraw cash or transfer funds to my local account.
Furthermore, the city offers numerous currency exchange booths and online platforms to simplify multi-currency financial management.
Retail and Groceries
Playa Del Carmen caters to both your shopping sprees and everyday grocery needs. Supermarkets like Walmart and Chedraui are easily accessible and house everything required for daily living.
One of the many highlights of residing here is the availability of fresh, locally-sourced produce at the markets. These fruits and vegetables are not only delectable but also light on your pocket. It's an excellent way to contribute to the local economy and indulge in the local culture.
Postal and Freight Services
Playa Del Carmen ensures a trouble-free experience in terms of sending and receiving mail or packages. Numerous courier services, such as DHL and FedEx, offer dependable shipping options. When I had to send some essential documents back home, I had a seamless experience using these services.
In conclusion, Playa Del Carmen excels in providing easy access to all essential services, solidifying its position as a top preference for digital nomads seeking a beautiful yet practical living location.
Conclusion
So, there you have it, folks! Having experienced the nomadic lifestyle in various places myself, I can honestly tell you that Playa Del Carmen stands out like a tropical, sun-drenched jewel. I remember the first time I set foot in the city; I was immediately welcomed by its vibrant charm and friendly locals. It's a place that feels like home, even when you're thousands of miles away from your actual home.
You see, being a digital nomad isn't just about finding a place with good internet and a reasonable cost of living. It's about finding a place that inspires you, a place where you can strike that perfect balance between work and life. In Playa Del Carmen, you don't just get to live; you get to experience living to the fullest.
On the one hand, you have a city that offers all the amenities a digital nomad could ask for – top-notch internet connectivity, excellent co-working spaces, and a surprisingly low cost of living. I still remember the joy of finding an adorable, beachfront apartment that didn't break the bank!
On the other hand, Playa Del Carmen offers an experience that goes beyond work. It's the weekend trips to Tulum to explore the ancient ruins, the late-night street tacos that are a delight to your taste buds, the spontaneous diving trips in the crystal-clear cenotes, and the endless moments of awe watching the sunset on the beach.
So, if you're looking for the best city for digital nomads, give Playa Del Carmen a try. You might just find the perfect spot between the palm trees, where the Caribbean Sea is your backdrop, and the world is at your fingertips.
FAQs
What's the internet speed like in Playa Del Carmen?
Playa Del Carmen offers reliable high-speed internet, typically ranging from 50 Mbps to 100 Mbps, perfect for any digital nomad's needs.
How easy is it to find a co-working space in Playa Del Carmen?
The city offers several co-working spaces that cater to digital nomads. These spaces are equipped with all the necessary amenities and are a great place to network with other digital nomads.
What is the best time to visit Playa Del Carmen?
While Playa Del Carmen is a year-round destination, the best time to visit is between December and April when the weather is warm and there's little rain.
How safe is Playa Del Carmen for digital nomads?
Playa Del Carmen is generally safe with a low crime rate. As with any place, it's important to take standard safety precautions.
Are there digital nomad meetups or groups in Playa Del Carmen?
Yes, the digital nomad community in Playa Del Carmen is thriving. There are regular meetups and events where you can connect with like-minded individuals.