Why Buenos Aires might be the best city for digital nomads
Ike Okparaeke, Nomad Grab's Chief Executive Officer, recently posted a riveting blog post on Buenos Aires (a personal favorite of his): "This guide provides practical advice and insights for digital nomads looking to live and work in Buenos Aires, including tips on finding accommodation, coworking spaces, and navigating the city's culture and safety concerns."
Get a sneak peak into nomad grab's library of whatsapp groups for digital nomads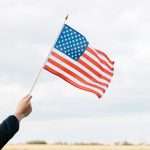 City Experiences
Explore why American digital nomads choose to work while traveling the world. Uncover their favorite destinations, the reasons why they go abroad, the challenges they face, and what priorities they have when choosing a destination.
Read More »
Partner with Nomad Grab to completely transform your travel experience
Learn more about how Nomad Grab can help you get more out of being a nomad.